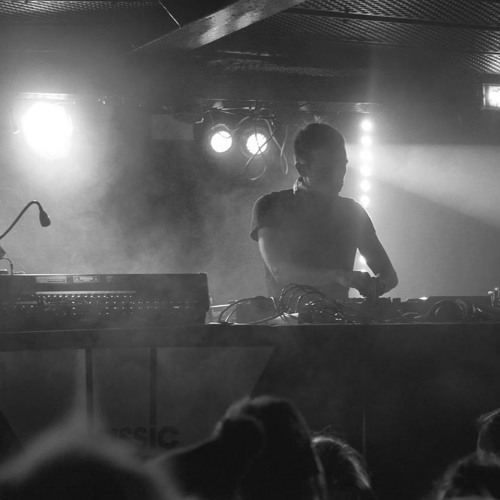 Tracklistings Mixtape #212 (2015.12.14) : Eize Baer by Tracklistings on Mixcloud
Eize Baer is a 22 yo FR DJ/producer of electronic music (based in Paris). He is also founder of the collective "Structure.", recent events organization of techno lovers based in Lyon where he organized venues of Roman Lindau and Charles Fenckler (2015).
Dreamer, passionate lover of Techno - House and of alternative sub-genres (even experimental) for over seven years, the world Eize Baer has built results from a very complete sounds basis. Each E-B apparition is a mental projection in a world where sharp rhythms, bewitching melodies and powerful dynamics will be in foreground.
In the end of 2014, he was spotted by the organization Classic As Fuck then begin to walk on a bigger floor.
He has shared events with imposing names of Techno music as DJ Emerson, Woo York, AnD, Drumcell (Classic As Fuck), FJAAK, Roman Lindau or Charles Fenckler to name a few.
Follow Eize Baer :
Facebook : https://www.facebook.com/eizebaer
SoundCloud : https://soundcloud.com/eizebaer
Resident Advisor : http://www.residentadvisor.net/dj/eizebaer-fr
Tracklist :
01. Peverelist - Undulate
02. Martyn - Ghost People
03. 2562 - Final Frenzy
04. Da Sampla - Pursuit Mix 3
05. Randomer - Dem Thing
06. Deapmash - Hold
07. Aztec Chant (Tessela Remix)
08. Kalli - Shifty Tessa
09. JTC & Capracara - Reggie Don't Panic
10. Shinra - Ball & Chain
11. Deep Cover - Kick 'Em (Extra Large Mix)
12. 2562 - Aquatic Family Affair
13. PCK - Amen Garage
14. Objekt - Porcupine
15. Special Request - Peak Dub
16. Shinra - Ball & Chain
17. Deep Cover - Kick 'Em (Extra Large Mix)
18. 2562 - Aquatic Family Affair
19. PCK - Amen Garage
20. Objekt - Porcupine
21. Special Request - Peak Dub