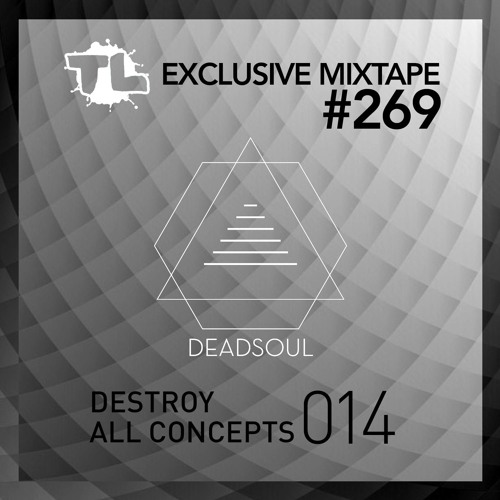 Deadsoul is an independent project started in 2009 by Nestor Cabrera and Gonzalo Hidalgo.
Deadsoul seeks to break all musical concepts, combining the best of styles like techno, darkwave, new wave, synth, industrial and others, to create a different sound.
Follow Deadsoul :
SoundCloud : https://soundcloud.com/deadsoul-music
Facebook : https://www.facebook.com/deadsoul.music
Contact/Booking/Requests : deadsoulmusic@gmail.com
Tracklistings Mixtape #169 (2015.04.15) : Deadsoul - Destroy All Concepts 012
https://www.mixcloud.com/tracklistings/tracklistings-mixtape-169-20150415-deadsoul-destroy-all-concepts-012
Tracklistings Mixtape #218 (2016.03.07) : Deadsoul - Destroy all Concepts 013
https://soundcloud.com/tracklistings3-0/tracklistings-mixtape-218-20160307-deadsoul-destroy-all-concepts-013
For the full Tracklist : try to guess it or wait until 500 plays!
01. ID
02. ID
03. ID
04. ID
05. ID
06. ID
07. ID
08. ID
09. ID
10. ID
_________________

TRACKLISTINGS SOUNDCLOUD   ♪ ılıll|̲̅̅●̲̅̅|̲̅̅=̲̅̅|̲̅̅●̲̅̅|llıl  :  http://soundcloud.com/tracklistings3-0