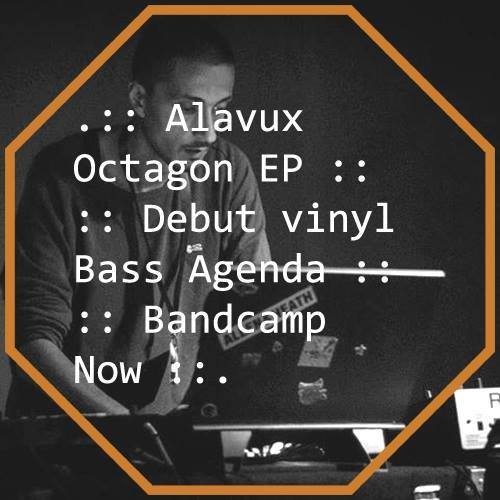 Tracklistings Mixtape #202 (2015.09.18) : Alavux by Tracklistings on Mixcloud
Alavux is one of the pioneers that have spread the fresh electro and techno sound from Eastern Europe together with his E75 Records crew. His vision is to merge electro, techno and unusual sounds into one. He is creating Sound Packs for "Zenhiser" Media Company- Australia, broadcasted  various radio shows "ElektroMagnetni Branovi Show" on Radio MOF and "Emiter" on Radio Elektrana , releasing for E75 Records, Twilight76 Online, ToyFriend Music & Teskoba Records, releasing free patches for synths like Itchy Synths Overdose, his works are promoted by Dave Clarke, Laurent Garnier, Odessa Soundfreaks, DVNT/Darkfloor,  Luka Bauman, 8UWV,BlackSmithCraft , Coefficent , Dj Mad Wax, DVS NME and many many others.
He has played with his favorite Dj's and producers (various style of music) like Charles Siegling from Techansia, Jeff Mills, Jessie Voorn, Paul Voolford, Chris Liberator, ManasyT.
He is one of the regular performers on Elektrana Stage on Exit Festival since its foundation in 2005; also has performed on numerous electronic music festivals in Croatia, Slovenia, Macedonia, Bulgaria etc. His first music success had arrived in 1997, at his age of 17, reaching the first top five on national electronic music charts with his first track "San". Sound Experiments continued with alter techno ego project called "Solaris Path".
Alavux has been nominated for Best Producer and Best Free Track (Direct Control - I Drive My Spaceship- Alavux Elektroid Remix) onBreakspoll 2013.
Alavux hass been charted twice as best electro for 2013 by Dave Clarke
ALAVUX's debut vinyl 'Octagon' is now available to order. (Shipping on or around 5th October.)
https://bassagendarecordings.bandcamp.com/album/alavux-octagon-12-3-bonus-tracks (3 bonus tracks to download immediately when you order.)
http://www.juno.co.uk/products/alavux-octagon/584551-01/
Bass Agenda is proud to present the debut vinyl release by Alavux, his third outing on the label and the culmination of many years of ballsy production, experimentation and the perfecting of a sound no one else can touch.
Many electronic producers make music that sounds like the future. Alavux is making the future and has carved himself a millennium head start. Whilst many of his peers maintain a course along the Kraftwerk or Drexciyan trajectory Alavux is committed to creating his own path; still drawing on the inspiration these great pioneers gave to so many, but choosing to adopt their pioneering spirit and innovation rather than their sound and track structures.
Many a conversation has taken place about whether Alavux is a maker of techno or electro. His discography tells you that he can pull off both very well and Octagon shows you that both can be combined with explosive results. The sheer power and intensity of his grooves make each track a force to be reckoned with.
Remixing the bonus track 1984 is 'Warsaw Hoolz'; bringing giant basement beats and Polish/American machine funk to the already banging original.
Follow Alavux :
Alavux Web : http://alavux.blogspot.fr
Facebook : https://www.facebook.com/Alavux-130705446964630
SoundCloud : https://soundcloud.com/alavux
Twitter : https://twitter.com/alavux
Tracklist :
01. Claudio PRC & UNC - MDXLIV
02. Chance McDermot - Twinkling of An Eye
03. Alavux - Stern
04. Perc & Truss - Broken
05. The Hidden Persuader - I Got The Beats [Bass Agenda Recordings]
06. BS-1 Soul Compressor
07. The 15 Dead Minutes - Internal dialogue
08. Diamond Version - When Performance Matters
09. Raphael Acohen - Deadly Covers
10. GabeeN & C-System - The Human Machine