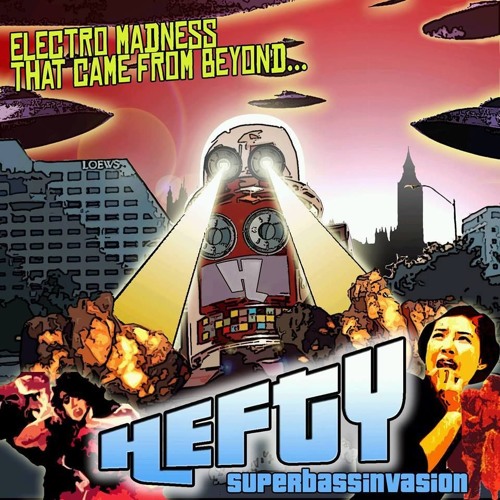 Tracklistings Mixtape #210 (2015.11.25) : Hefty by Tracklistings on Mixcloud
Enter Hefty. Famed for his raw, brooding and uncompromising dark psychedelic techno and minimal sets, this London based DJ has been in international demand over the past few years, conquering crowds across Germany (including Tresor Berlin), France, Belgium, Switzerland, Poland, Holland and the UK. Undoubtedly the preeminent master of the darker sounds, Hefty skilfully takes you through the looking glass on a journey to a long forgotten corner of the world somewhere at the edge of time, setting the tone for the impending apocalypse with his distinct style of hypnotic twisted bass-fueled dark techno. With over half a million plays on SoundCloud alone and an unwavering flood of requests for remixes, collaborations and EPs, it's small wonder Hefty has enjoyed the attention of well respected labels, and most importantly, has earned the loyalty and dedication of fans who have been known to travel for hours just to watch him spin.
Follow Hefty :
Soundcloud : http://soundcloud.com/hefty
Twitter : https://twitter.com/Heftytechno
Facebook : https://www.facebook.com/heftytechno
Clowdy : https://www.clowdy.com/Hefty
Hearthis.at : http://hearthis.at/hefty/
Bandcamp : http://heftydarkersounds.bandcamp.com
Beatport : http://www.beatport.com/artist/hefty/58715
YouTube : https://www.youtube.com/user/heftytechno
Mixcloud : www.mixcloud.com/hefty
Darker Sounds Sample Packs : http://darkersoundssamplepacks.bandcamp.com/merch
For the full Tracklist : try to guess it or wait until 500 plays!
01. ID
02. [05:39] Code Rising - Exit The Volt
03. ID
xx. [10:42] Beat Mavericks - Moving Block (Code Rising remix)
xx. [24:43] Collapsicon - Six
xx. [38:00] Claro Intelecto - Tone
xx. [41:48] Code Rising - Ten x Robot
xx. [50:25] B.A.S. Madrid - Future Lo Fi (Kounterakt RMX)