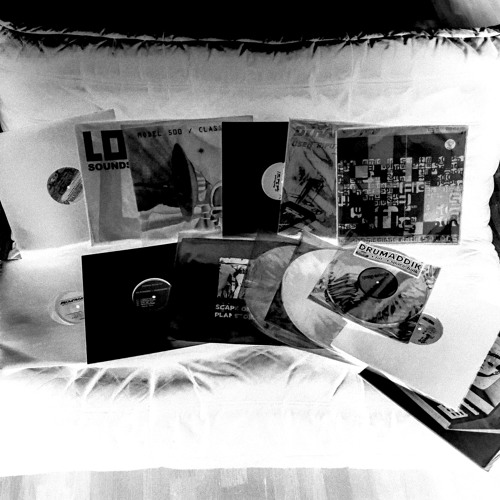 Andrew Claristidge, originally from Grenoble, member of parisian Duo ACID WASHED (Record Makers/Paris) is a composer, producer , Dj & live performer.
Their single General Motors, Detroit, American gave them a standing in the electronic music scene.
Andrew is a multi talented artist who works with musicians, fashion designers, choreographers, visual artists and brands such as Jean Michel Jarre, Agnès B., Jenny Packham, Torbjorn Roland, Anthony Burrill, Bugatti cars, Adidas, Puma & Intel.
He was also involved in different acclaimed projects like Sex In Dallas, Los Massieras and Strangelets.
He made remixes for Moby, Jimmy Somerville, Sebastien Tellier, Koudlam and Miss Kittin.
Touring the world, he played at the infamous Berghain in Berlin, PS1 in New York, Razzmatazz in Barcelona, Rex Club in Paris and many more.
His music oscillates without any frontiers, from Techno to Pop, Ambient to Electro and Psychedelic experiments to New Wave.
2015 was the year of his first solo album and 2016 was the release of « Danser ou mourir, relecture » a remix album including works by The Hacker, Cosmo Vitelli, David Carretta… just to name a few.
Danser Ou Mourir, Relecture Tour 2017 :
14/07: Urban Spree / Berlin
15/07: Brandenburger Tor / Berlin (Acid Washed LIVE)
21/07: Bohnengold / Berlin (Acid Washed)
28/07: Jamboree Bar / Berlin
17/08: Jamboree Bar / Berlin
18/08: Bohnengold / Berlin
19/08: Urban Spree / Berlin
09/09: La Dame Noir / Marseille (Acid Washed)
15/09: Le Terminal / Lyon
20/10: Bohnengold / Berlin (with Markus Gibb)
26/10: Schau 17 / Estrel / Berlin
More To Be Announced.
Bookings : max@amsbooking.fr
Management : triangularmgmt@gmail.com
Follow Andrew Claristidge :
SoundCloud : https://soundcloud.com/andrewclaristidge
Facebook : https://www.facebook.com/andrewclaristidgemusic
Twitter : https://twitter.com/Aclaristidge
For the full Tracklist : try to guess it or wait until 500 plays!
01. ID
02. ID
03. ID
04. ID
05. ID
06. ID
07. ID
08. ID
09. ID
10. ID
11. ID
12. ID
13. ID
14. ID