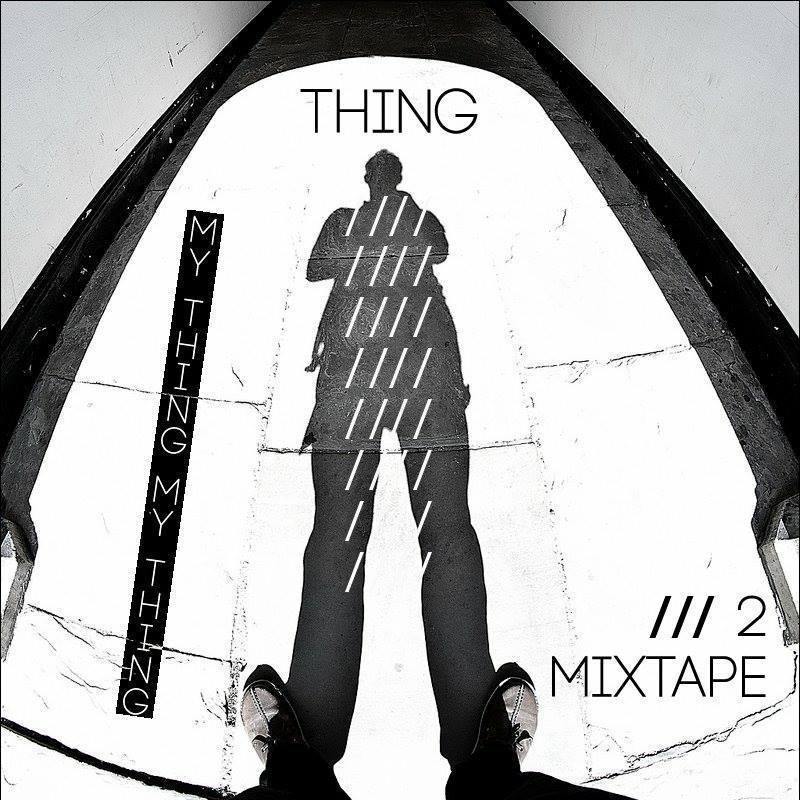 Half German, half Lithuanian - Thing (born Alex Krell, 1991.06.09) is a DJ/Producer now based in Lithuania, Vilnius.
After being in a couple different music projects with different music genres in late 2011 Thing came up as a solo project. CRUX records describes him like that: "He is a non stop musical genius and his productions and musical choices are evidence!".
His first EP "Cream" was released on Silver Wave records which was perfect place where to start. He recently gained support from bigger names. EP also included a remix by a Belgian DJ/Producer - Ntology.
After while he released his second EP on CRUX called "Nerve". It was a big break in his career. It included two original tracks: "Nerve" and "Overload", and three remixes by Vuiton, Roquestar and The Sexinvaders. The release was supported by the names like Steve Aoki, Zombie Nation, Dj EZ, Toddla T, Mumbai Science, Blatta & Inesha and many many more.
He also officialy remixed the ex "The Japanese Popstars" member - Sirkus Sirkuz`s track - Annihilating Rhythm which contains lots of agressive sounds and describes the real Thing`s sound. Without that - he did a remix for names like Made In Paris, Fedeckx. He also had collabs with Les Tronchiennes and OBCDN.
As a DJ, Thing played and still plays in such Vilnius venues like Opium, Gluck, LOFTAS and of course in smaller venues in other cities of Lithuania.
Year 2014 will be a big one for Thing. He`s releasing his third EP on "SPAT Records" which is run by his good friend - OBCDN. It will contain two tracks: a big room techno banger "Cave Rave" and a stabby rave track "Warehouse Jack". He also made plenty of remixes wich will be released in early 2014.
At the moment Thing is producing his fourth EP which will contain some proper, heavy-sounding tracks. Watch out for mindblowing shizzles!
Follow THING :
Twitter: https://twitter.com/thingofficial
Facebook: https://www.facebook.com/thingofficial
Soundcloud: https://soundcloud.com/thingofficial
Instagram: http://instagram.com/thingylicious
Resident Advisor: http://www.residentadvisor.net/profile/thingmusic
Tracklist :
01. Phil Kieran - Saturdays [Turbo Recordings]
02. Jimmy Edgar - Mercurio [Ultramajic]
03. Djedjotronic - Abyssal Zone [Zone]
04. Rynecologist - B.A.N. (Bust A Nut) [Boysnoize Records]
05. Matrixxman feat. Mykki Blanco - God Created The Beat (Apocalypse Now) [Grizzly]
06. Madame - Walk Back [Blood Music]
07. JoeFarr - Tape 6 [Black Nite]
08. Etnik - Vault [OWSLA]
09. Surkin - Tiger Rhythm (Myd & Boston Bun Remix) [Marble]
10. Les Tronchiennes - Cartridges (Myam Myam Remix) [Silver Wave Records]
11. Madame - The Way It Feel [Blood Music]
12. Bart B More - Bounce [Boysnoize Records]
13. Public Energy - Three O Three (Sound Of Stereo Future Rave Edit)
14. David Carretta & Workerpoor feat. Louisahhh!!! - Peel [Space Factory]
15. Number Of Names - Shari Vari (The Hacker & Vitalic Remix) [International Deejay Gigolo Records]