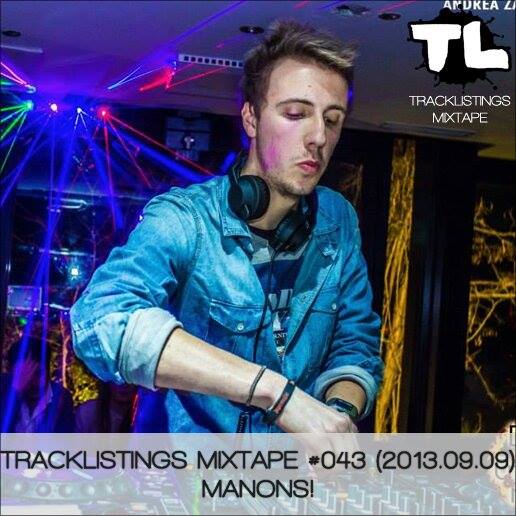 Manons! is a young italian DJ from Bologna (Italy), he played a dynamic mixture of Techno and Electro.
His debut EP will be out soon on a new italian techno label.
He also played in the best club of his town.
Follow Manons! :
Soundcloud: https://soundcloud.com/manons
Facebook: https://www.facebook.com/Vmanons | https://www.facebook.com/manonsvv
For the full Tracklist : try to guess it or wait until 500 plays!
01. Bot - Trails [Blood Music]
02. Randomer - No Hook [Turbo]
03. ID
04. Hoshina Anniversary - Don't Stop (Jensen Interceptor Remix) [GND]
05. Sound of Stereo - Opal (TWR72 Remix) [Lektroluv]
06. Turbo Turbo - Breakdown Analysis [GND]
07. NT89, Henzel & Disco Nova - Zion [Teenage Riot]
08. G-23 - Rave Nation [Black Nite]
09. ID
10. ID
11. ID
12. ID
13. ID
14. Hoshina Anniversary - Chicago [GND]
15. Trve, Turbogaz - Tori [Gold Nite]
16. ID
17. Big Dope P - Get it Gurl (Tagteam Terror Remix) [Moveltraxx]
18. ID
19. TWR72 - Rik [Twin Turbo]
20. The Rox - The pills [Gold Nite]
21. SCKRPNCH - You Are Ready [Unreleased]
22. ID
23. Boys Noize - Starwin [Bnr]