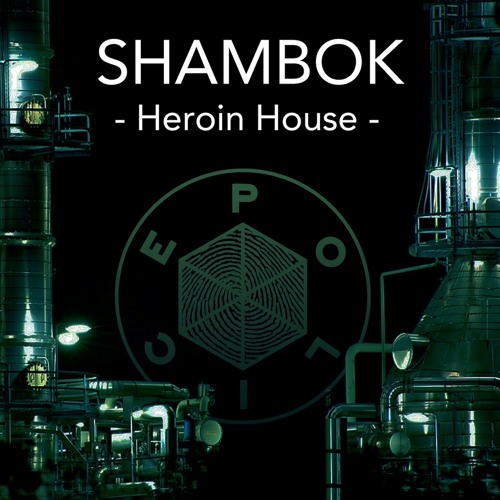 POLICE RECORDS PRESENTS:
SHAMBOK « Heroin House »
RELEASE Date : July 10, 2015
Format : Digital / Ref : PLCO44
iTunes ‪: https://goo.gl/zkLrXt
1. Heroin House (Original Mix)
2. Heroin House 2
3. Heroin House 3 /// Tracklistings Premiere
4. Heroin House 2 (Vocal Mix)
POLICE WEBSITE : http://policerecords.fr
Facebook : https://www.facebook.com/policerecords
Twitter : https://twitter.com/PoliceRecords
Tumblr : http://policerecords.tumblr.com/
YouTube : www.youtube.com/user/MrZombieprince
Let Us introduce you to SHAMBOK "Heroin House" EP
#RotterdamTechno ? Absolutely not !
Shambok is a lot more than this,
Coming from Rotterdam, the Legendary Techno city,
But under Andrew Weatherall influences,
with a taste of German #Autobahn
better than a Gabber Touch…..
Their music made our day at the first listening !
We think they are so talented.
This is Heroin House.
Let us know your thoughts !
Artist links :
Website : http://www.shambok.com/
Facebook : www.facebook.com/TheShambok
Soundcloud : https://soundcloud.com/shambok