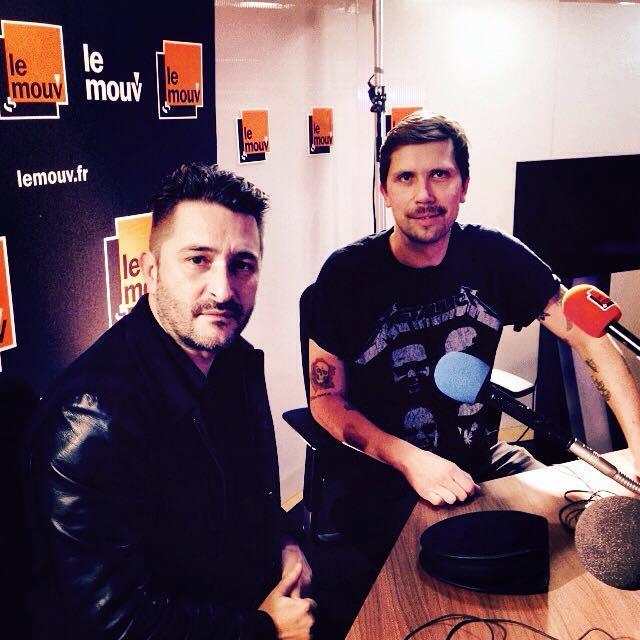 Le Mix de The Hacker @ Le Mouv' (2014.11.15) by Tracklistings on Mixcloud
http://www.lemouv.fr/diffusion-le-mix-de-the-hacker-0
Invité par Pedro Winter pour fêter l'ouverture de la Maison de la radio, The Hacker nous offre un mix !
Depuis 1963, la Maison de la Radio héberge les antennes du groupe Radio France. Après des années de travaux, elle s'ouvre à nouveau au public à partir du vendredi 14 novembre !
Pour fêter ça, Pedro invite le joyeux The Hacker à mixer en direct et en public à l'Agora !
L'accès est libre, profitez-en et venez à la maison ! Ou réécoutez le mix ci-dessus.
Abonnez-vous au podcast :
RSS : http://radiofrance-podcast.net/podcast09/rss_13616.xml
iTunes : itpc://radiofrance-podcast.net/podcast09/rss_13616.xml
Follow The Hacker :
Facebook : https://www.facebook.com/DJTheHacker
SoundCloud : https://soundcloud.com/the-hacker
Tracklist (in construction) :
01. Antoni Maiovvi - Megametropolis [Magic Feet]
02. Rich Lane - New Best Friend [Cotton Bud]
03. Craig Bratley ‎- Obsession [Bird Scarer Records]
04. Workerpoor, Andrew Claristidge - Bomb Alley (David Carretta Remix) [Battery Park Studio]
05. The Hacker - Jalousy [Zone]
06. DJ Overdose - Suck Chain [Crème Organization]
07. Justin Robertson's Deadstock 33s - No Time To Sleep [Clouded Vision Recordings]
08. Neil Landstrumm - Electrified At Dawn [Sneaker Social Club]
09. The Hacker - Polonium 210 [Boysnoize Records]
10. Neil Landstrumm - Safari [Rawax Germany]
11. The Hacker - Planète Interdite
12. Tiga - Bugatti [Turbo Recordings]
13. Levon Vincent - Love Technique [Ovum Recordings]
14. The Hacker - The Outer Limits [Clouded Vision Recordings]
15. Dopplereffekt - Plastiphilia 2 [International Deejay Gigolo Records]