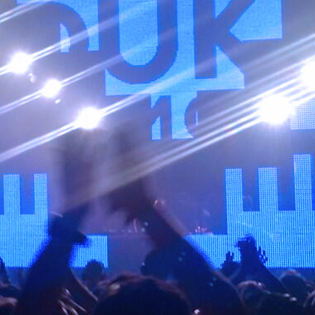 This is the second time Duke Dumont has been on this show, with the first being when he was in town with Stereosonic late 2012 and I dragged him into the triple j studios to record an exclusive mix in between Stereosonic shows.
Since then, his new track 'Need U (100%)' charted #1 in the UK Singles charts, he's remixed Haim and Donna Summer (out in October), and dropped 'Hold On' .
He's coming to Australia very soon for Listen Out, but until then, is playing A LOT.
No wonder this set is tight!
PLAYLIST:
01. Tom Trago - Two Together
02. Softwar - One Day (Detroit Swindle Remix)
03. Romanthony - Ministry Of Love (Ejeca Remix)
04. JC Williams - Frankly
05. Duke Dumont - Need U (Blase Boys Club Dub)
06. Lars Vegas - The Game
07. Storm Queen - Look Right Through (MK Dub)
08. Mahony - Midnight Games (Him Self Her Remix)
09. Deetron - Count On Me
10. Ejeca - Night Rays
11. Donna Summer - Dim All The Lights (Duke Dumont Remix)
12. Todd Edwards - Shall Go
13. Duke Dumont - The Giver
GIGS:
'Listen Out Festival'
Saturday 28th September - Centennial Park, Sydney
Sunday 29th September - Ozone Reserve, Perth
Saturday 5th October - Royal Botanic Gardens, Melbourne
Sunday 6th October - South Bank, Brisbane
LINKS:
https://www.facebook.com/DukeDumont
http://twitter.com/DukeDumont
http://soundcloud.com/DukeDumont