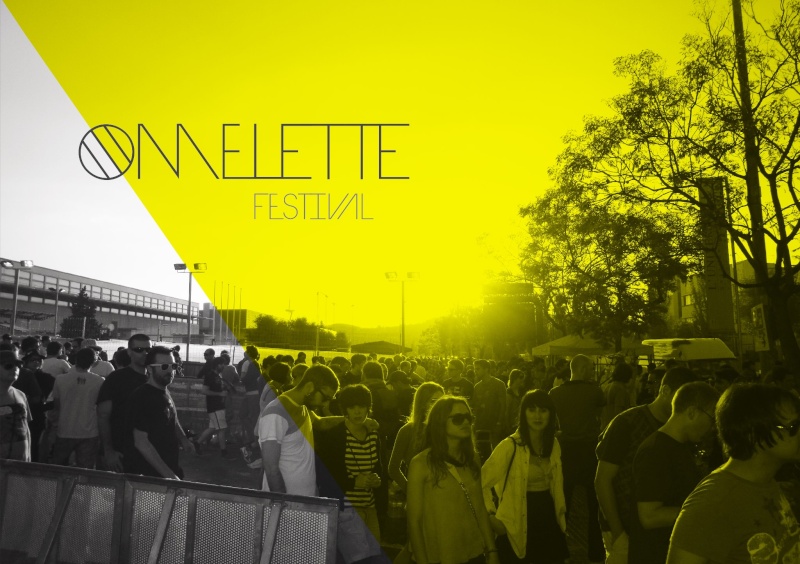 https://www.facebook.com/omelettefestival
https://twitter.com/omelettefest
http://soundcloud.com/omelettefestival
/OMELETTESPIRIT/GOODVIBE/FRESHPEOPLE/RAVESPIRIT/ELECTRO/TECHNO/BASS/DEEP/FAMILY/FRIENDS/24ºC/LOL/HAPPYNESS/LOUDNESS/SMILES/DANCE/BEATS/SUBS/
BIO///
Omelette Festival is a project started on summer 2012 looking for an alternative experience in the island, and it was shaped as beach parties through the passion with music and assistants were (and still being) the key. With its warmth, good vibes and cool character, these parties are a special and unique event created by the positive energy of the people who assist.
Since then, we have made some events in Las Palmas & Madrid, and (although the beach is not the stage now) we still keeping the essence of its inception: OMELETTE SPIRIT.
This year we want still enjoying and soon we will make the spirit grow up, taking it beyond our little island and bringing new sounds into it.
-----------------
OMELETTE FESTIVAL's STUFF:
///+++ (aka Cla Bethencourt)
Soundcloud: http://www.soundcloud.com/clabethencourt
Mixcloud: http://www.mixcloud.com/claudiabethencourt
///Songs per Minute (aka Gilmer Galibard)
Facebook: https://www.facebook.com/songsperminute
Soundcloud: http://www.soundcloud.com/songsperminute
///l'unité (aka Unai Barrameda)
Facebook: https://www.facebook.com/luniteLNT
Mixcloud: http://www.mixcloud.com/lunite
///RocktheCasbah (aka Pablo Delnu)
Facebook: https://www.facebook.com/rockthecasbahh
Soundcloud: http://www.soundcloud.com/delnu
///Cri SH
///Saulo Armas
Omelette Mix 001# Rockthecasbah
01. I´m New Here - Gil Scott-Heron
02. Watch The Movie - Headbirds
03. Hold on (feat Sampha) - SBTRKT
04. You are - Squarehead
05. Yo Vogue (Claude VonStroke Remix) - French Fires
06. Mass Confusion - Catz´n Dogz
07. Running (Disclosure Remix) - Jessie Ware
08. Bring Me That Water - Catz´n Dogz
09. Riding Spaceships - Justin Martin
10. Groove Panda - GoldFFinch
11. Put It In The Trunk - Jean Nipon
12. Mama Said (Thefft Remix) - Mike Delinquent
13. Mass Confusion - Eats Everything
14. Tonight - Tourist