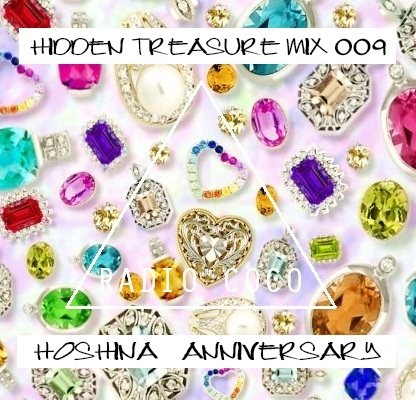 01. The Sneekers - Prime (GND Records)
02. Hoshina Anniversary - Parachute (GND Records)
03. S-File - Auxout (GND Records)
04. Headz Up - Onoria (No Brainer Records)
05. Australia - Techno Music 2013 (Motorik!)
06. Detroit Grand Pubahs - Acid Dreams (The Ac!d Face Session) (AA TRAX)
07. Crackboy - Kiddo (I'm A Cliche)
08. Modek - Up With Me (Shinichi Osawa Remix) (Lektroluv)
09. Boys Noize - Ich R U (Jacques Lu Cont Remix) (Boysnoize Records)
This week, we have a brand spanking new Hidden Treasure Mix and interview from Hoshina Anniversary who tickled my pickle first with the tune "Chicago".
Based in Toyko, he makes next-level, for want of labels, deep techy house music which he releases through GND Records; garnering support from the likes of Boys Noize, Soulwax, Fatboy Slim, Digitalism, Dubfire, Fake Blood, Shadow Dancer and Maelstrom. Nice.
So I got in touch, worked a little magic and our ensuing musical intercourse resulted in the birth of this superb mix filled full of not one, not three, but six exclusive tracks.
Be sure to check out Hoshina Anniversary's forthcoming "Vermont" EP, released on GND Records on 15th March.
So big ups Hoshina Anniversary for getting involved, and to everyone else, enjoy!
Interview & Tracklist:
HOSHINA ANNIVERSARY
https://twitter.com/HoshinaA
https://facebook.com/HoshinaAnniversary
https://soundcloud.com/hoshina
COCO
http://cococole.co.uk
http://twitter.com/radio_coco
https://facebook.com/cococoledj
Released by: Coco Cole
Release/catalogue number: HTM009
Release date: Feb 24, 2013