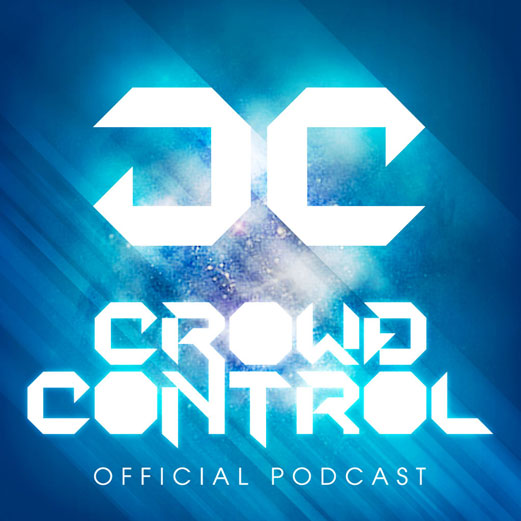 Only 2 days before the big opening of 'Crowd Control' in The Matrixx (Nijmegen, NL), Vato Gonzalez releases the first Crowd Control podcast.
In this 1 hour radio show every 2 weeks a new DJ will do a live mix and interview. Vato Gonzalez hosts this radio show and gives you the latest insights into the music. The podcast can be found in iTunes, but can also be added to iTunes by hand so it will download the latest episodes automatically! If you're not so into iTunes, you can also download the podcast directly in MP3 format to enjoy anywhere.
This week, Vato will be his own guest for the show. Next week, non other than the upcoming man with the ridiculously rocking release on Laidback Luke's Mixmash label: La Fuente will take place behind the wheels of steel.
Set:
http://www.vato.nl/page.php?id=262&a=dl
http://www.010bookings.com/podcast/crowd-control.xml
Tracklist:
01. Death Suite from Boiz Noiz vs. Lola's Theme (Chuckie Sensation Brazil Bootleg)
02. Hardwell & Chuckie - Move it 2 the drum (Tech Mix)
03. Koen Groeneveld - Turbulence in 1981 (Koen Groenevelds Turbulent Mashup)
04. Weekend Heroes - Ne'X
05. Vato Gonzalez & Bjorn V - Maison Croyable
06. Mike Posner - Cooler than me (Vato Gonzalez Bootleg)
07. Vato Gonzalez - Blow ya stereo
08. Dennis Driesen - Get it in (Next Generation Promo of the week!)
09. Bingo Players - Get on the move
10. Tanja la Croix ft. Andy P - Too Hot to handle (Nicky Romero Remix)
11. Fedde Le Grand Ft. Mitch Crown - Rockin' High (Nicky Romero Remix)
12. Tristan Garner & Gregory Klosman - Fucking Down
13. Dabruck & Klein vs. Gregory Klosman - Freak
14. Marvo V - Reaver
15. Harry Romero, Junior Sanchez & Alexander Technique ft. Shawnee Taylor - Where you Are (Steve Angello Edit / Vato Bootleg)
16. Green Velvet - Flash (Nicky Romero remix / Hardwell 'Mexer' Bootleg)
17. MJ Cole - Flux Riddim (Vato Gonzalez 'No shit' edit)
18. Kenneth G - Be on Acid (Show me love vs. Pacha on Acid)
19. Digitale Manges - Manges (Sharkslayer Dub)
20. Crizzy Chris ft. Kirch - Milkshake Mess (Jacob van Hage Bootleg)
21. Loving Spoonfull - Summer in the City (Vato Gonzalez Dubstep bootleg)
22. Cracks ft. Belle Humble (Flux Pavillion remix)
23. Vato Gonzalez - Badman Riddim (Tru Fix & Thunderskank remix)