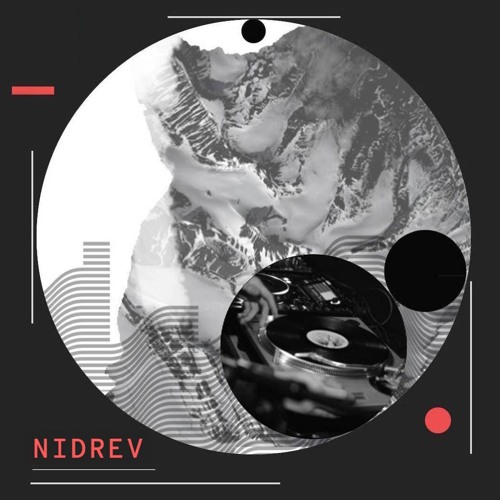 The London based electro label Cultivated Electronics is starting its EU tour at C12 in Brussels this Saturday with three of their forces, the boss himself Sync 24, the Finnish duo Morphology & Carl Finlow aka Silicon Scally.
The Belgian DJ and promoter Ben Nidrev, who is a huge fan of the label, will play as support act and he delivered for us a mixtape full of his favorite electro tracks.
Bio : Deeply rooted in the underground scene in Brussels, Nidrev is a DJ and promoter since 2010. As his interest for electronic music was growing bigger every year, he soon focused on putting up his own alternative radio show, Kick Back, through which he expanded his knowledge of electronic music. Presently working as a promoter for the fast-paced growing projects Mentality and Terminal Techno, and one half of techno and ambient duo Shades, Nidrev is definitely what you'd call a multifaceted artist.
From playing straight to the face drum & bass in the deepest basements to uplifting electro breakbeats , he's known for being able to easily juggle with a wide variety of genres and styles, never playing the same set twice.
Not to be missed if you are around !
www.facebook.com/events/338082323397174
Follow Ben Nidrev :
Facebook : www.facebook.com/Nidrevium
SoundCloud : www.soundcloud.com/nidrev
Tracklist :
01. Datawave - Stellar Wind
02. Morphology - Second Light
03. LA-4A - Creased
04. Komarken Electronics - And Again...
05. Versalife - Suspension of Disbelief
06. Shinra - Supernova
07. XY0815 - GP-20 Accelerate
08. The Exaltics - 00044.00.1.5 (In Zusammenarbeit mit Rudolf Klorzeiger)
09. Jensen Interceptor - Not Phased
10. Norwell - Deadly Maneuvers
11. Foreign Sequence - Trùùm((33rd)
12. Kenneth Scott - Let's Go Program Thomas (The Exaltics Remix)
13. Dimentia - Masochist
14. Juri-jah - Darcknes
15. Umwelt - Perception Of Heaven
16. Quadratschulz - Kran