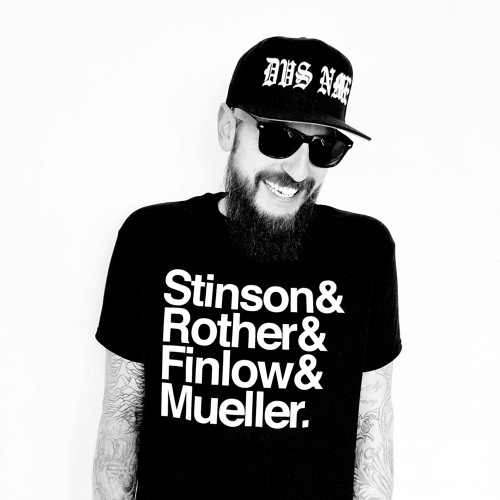 DVS NME is an Electro music producer/deejay and Post Punk enthusiast living in Colorado.
With production techniques ranging from video games to sequencers, from MPC's to software and spanning a multitude of genres, he has collaborated with the likes of Franck Kartell, Das Muster, MetaComplex, Koova, Faceless Mind, Komarken Electronics and more. He is an artist representing Transient Force, Solar One Music, Fundamental Records, Blind Allies, Pulse Drift Recordings and more.
He hosts a weekly radio show called 'Dark Science Electro' that airs on Intergalactic FM, every Friday at 20:00 GMT.
Follow DVS NME :
Facebook : https://www.facebook.com/DVS-NME-216733050708
SoundCloud : http://soundcloud.com/dvsnme
Discogs : https://www.discogs.com/fr/artist/1887366-DVS-NME
Follow Dark Science Electro :
Facebook : https://www.facebook.com/DarkScienceElectro
Twitter : http://twitter.com/dvsnme
SoundCloud : https://soundcloud.com/darkscienceelectro
Tracklistings Mixtape #095 (2014.04.22) : DVS NME presents: Dark Science Electro
https://soundcloud.com/tracklistings3-0/tracklistings-mixtape-095-20140422-dvs-nme-presents-dark-science-electro
Tracklist :
01. Maelstrom - Praxis
02. Plant43 - Gathering Storms
03. Kan3da - Leda & The Swan
04. VCS2600 - Deep Sea Robotics
05. Morphology - Jovian Moons
06. Franck Kartell - Sedna
07. DMX Krew - Space Eyes
08. Dopplereffekt - Master Organism
09. Robots In Space - Stars
10. Mandroid - Voltage Overload
11. S>>D - Kill Screen
12. Cygnus - Icasean Mutant Police