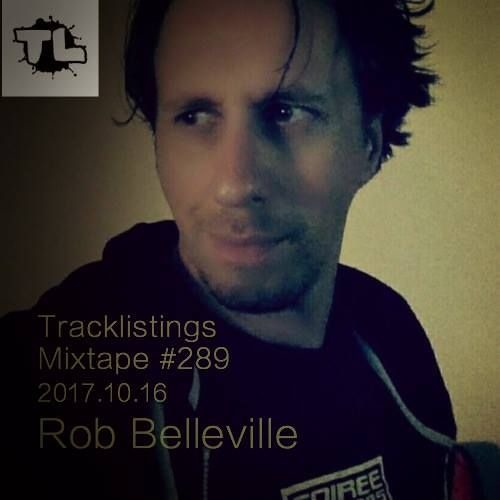 Mixed with 2 Technics SL-1200 turntables and a Numark DXM06 mixer.
Rob Belleville is a true enthusiast and composer of music in all its possible forms and styles, as long as it sounds soulful, genuine and passionate. He is born at home in Soest, a village 50 km southeast from Amsterdam. Music was a daily casualness when he grew up. Rob's sister has been playing piano since her teenage years. His dad likes to play guitar since he is a small kid and he has also been singing in a local choir for fifteen years. Rob's mother is born in Surabaya and is therefore responsible for Rob's Indonesian roots. Rob came in touch with electronic dance music when he was once listening to the Dutch radio show 'For Those Who Like To Groove'. Among dj's that were invited in this show, were Richie Hawtin , Orlando Voorn, Miss Djax and Speedy J. The incredibly strong love for electronic music started from there. He bought his first records when he was 19, focusing on releases from established techno labels like F-Communications, Djax-Up-Beats, Chain Reaction, Kanzleramt and NovaMute. He spent many hours in record shops all over the Netherlands to search for records that could not be missed in his vinyl collection. It didn't take long before he bought two Technics turntables and a Numark mixer to develop his mixing skills. After 3 years of recording mixes on tape and MiniDisc, his vinylmania stopped for a while. Rob's interest for the compository aspects of electronic music pushed him to buy a Korg ER-1 drumcomputer. Experimenting with this piece of hardware motivated him to expand his 'home studio' and to develop his musical hobby in the first decade of this century. One of his first works was released on a cd which was included in "Future Music". Four of his early works have also been reviewed in this magazine about music technology. In 2008 Rob's sounds were discovered by British techno veteran Paul Souter aka Paul Mac. This resulted in a release on Paul's own digital label Sula Muse Recordings. In 2010 Rob had his first vinyl release on the Dutch techno label aDepth audio. One of the highlights on this label is the Rebound EP, on which he collaborated with Detroit legend Sean Deason. A year later after that release Rob became one of the artists of Sean's own groundbreaking label Matrix Records (Detroit)
Rob Belleville is also the man behind Elusan. This is a project that focuses more on musical freedom, epic song structures and refreshing rhythms.
Follow Rob Belleville :
SoundCloud : https://soundcloud.com/robbelleville
Bandcamp : https://robbelleville.bandcamp.com
Mixcloud : https://www.mixcloud.com/robbelleville
Discogs : https://www.discogs.com/artist/1167520-Rob-Belleville
Facebook : https://www.facebook.com/robbelleville
For the full Tracklist : try to guess it or wait until 500 plays!
01. ID
02. ID
03. ID
04. ID
05. ID
06. ID
07. ID
08. ID
09. ID
10. ID
11. ID
12. ID
13. ID
14. ID
15. ID
16. ID
_________________

TRACKLISTINGS SOUNDCLOUD   ♪ ılıll|̲̅̅●̲̅̅|̲̅̅=̲̅̅|̲̅̅●̲̅̅|llıl  :  http://soundcloud.com/tracklistings3-0