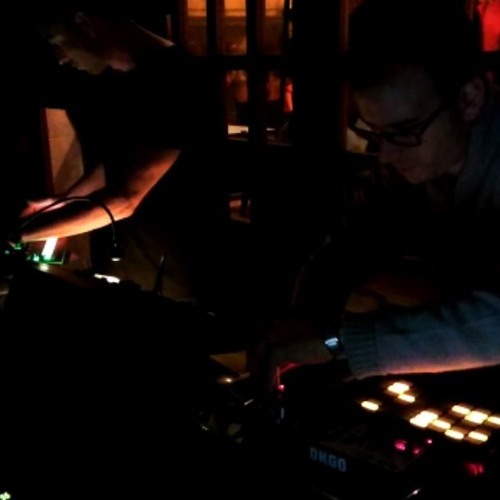 After being "resident DJ" at Garras (Karrantza Harana) and Don Lope (Selaya), Mikel Mix has been involved in many electronic events since the year 2000: Barrika On Air, Soundlab, La Cueva (Ampuero), Supermarket (Lille), Casa de Cultură Mihai Ursachi (Iaşi), Pravda (Gasteiz), PK2 (Zalla), Itzela (Oiartzun)... playing always a huge mix of electronic music: Electro, Chicago House, Detroit Techno, Disco, Hi-NRG, Italo... He is currently collaborating with Arte.sano (a collective for the diffusion of independent electronic music, technology and audiovisual art) and a member of the electro act MIDI K84. He is also developping a new Afrobeat/Reggae/Disco project called The Stalactites Of Pozalagua.
Mikel Mix Releases :
Mikel Mix Diaz "What Is About" On Biotech Recordings
https://soundcloud.com/user8974274
Mikel Mix Diaz "What Is About (Original Mix)"
Mikel Mix Diaz "What Is About (Darkmode Remix)"
Mikel Mix "Rave EP" On Lasergum Records
lasergumrecords.bandcamp.com/album/rave-ep
Mikel Mix "Arte.sano"
Mikel Mix "I'm The Danger"
Mikel Mix "Listen The Drums"
Mikel Mix "Welcome To My Acid House"
Follow Mikel Mix :
Facebook : https://www.facebook.com/mikel.mix
SoundCloud : https://soundcloud.com/mikelmix
Mixcloud : https://www.mixcloud.com/mikelmix
For the full Tracklist : try to guess it or wait until 500 plays!
01. ID
02. ID
03. ID
04. ID
05. ID
06. ID
07. ID
08. ID
09. ID
10. ID
11. ID
12. ID
13. ID
14. ID
15. ID
16. ID
17. ID
18. ID
19. ID