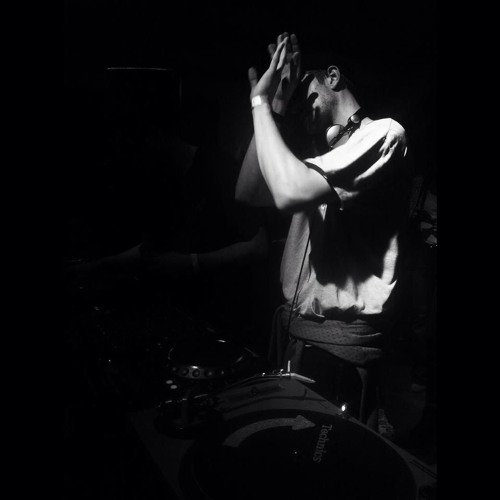 Like a knight with his sword, Tonotopy/Foreign Sequence handles the TB 303 with great dexterity. Inspired by sonorities such as Drexcyia or the label Red planet, and arming himself with a powerful modular rack, Tonotopy explores new musical horizons. His productions bring back glory to hardware in order to obtain an unique sound. Hyperactive, Tonotopy successfully engage himself into many projects such as his label Gratitude Records, or with crews such as Acid Avengers and Acid.Paris. His encounters with artists such as Jaquarius reinforce his productions, allying in perfect harmony acid basslines and broken rhythms.
Foreign Sequence : Planet 999 - nfminilp03 [Newflesh Records]
Pre-order : https://newfleshrecords.bandcamp.com/album/planet-999-nfminilp03
Preview : https://soundcloud.com/newfleshrecords/foreign-sequence-planet-999-nfminilp03
Written and Produced by Foreign Sequence
Artwork By Nexus 6
Vinyl and Digital are available the 3 october
Dimensional Waves : " Proud to announce that our team mate Tonotopy / Foreign Seq. will realese his next vinyl on the excellent Newflesh Records , Well done Eliott (and Jaquarius) !
come and catch us at our very first party at Batofar paris with London Modular Alliance and all the brokntoys family ! "
Dimensional Waves present Brokntoys w/ London Modular Alliance (2017.09.29 - Batofar Paris, France) : https://www.facebook.com/events/208579053010584
Follow Foreign Sequence :
Website : http://www.tonotopymusic.com
Facebook : https://www.facebook.com/tonotopyacidmusic
Follow Dimensional Waves :
SoundCloud : https://soundcloud.com/dimensionalwaves
Facebook : https://www.facebook.com/dimensionalwaves
For the full Tracklist : try to guess it or wait until 500 plays!