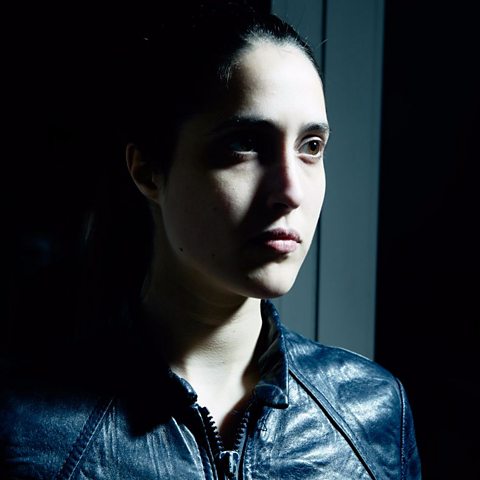 http://www.bbc.co.uk/programmes/b094dgcs
Dark, beautiful techno transmissions with Hamburg's Helena Hauff on Radio 1's Residency.
Expect dark, experimental sounds spanning electro, acid, techno and EBM throughout Helena's residency.
Helena Hauff is a DJ and producer from Hamburg, Germany. She cut her teeth at the beloved Golden Pudel (an underground club destroyed by fire in 2016) where she went on to run a night called Birds and Other Instruments.
She's an illusive character when it comes to her online presence, choosing to use Soundcloud as her only official channel (there are, however, a lot of fan pages & imitators!)
Her regular live sets across the UK & the world have built her a dedicated following. She's recently performed at Warehouse Project in Manchester, XOYO, Bloc, Dekmantel, Melt! Festival, SONAR, Simple Things and Motion in Bristol.
Helena has released her own music through Ninja Tune & Actress's label Werk Discs, which has been supported on Radio 1 by the likes of BTraits & Benji B, but it's her live DJ-ing that she's most famed for. She often speaks in interviews about how Techno shouldn't be seen as dark & scary, she sees it as very beautiful, which you'll no doubt get to hear plenty of throughout her Residency shows. And if that's not enough radio, Helena's also been signed up to do an Essential Mix in the first quarter of 2017!
01. Benge - Unary [Expanding Records]
02. Vainio / Väisänen / Vega - Endless [Labels]
03. Rasmus Hedlund - Kritikernas Favorit [Ljudverket]
04. Red Snapper - 4 Dead Monks (Original Demo) [Warp Records]
05. Duce - Laser Edit [BOY Records]
06. Drexciya - C To The Power Of X + C To The Power Of X = MM = Unknown [Tresor Records]
07. Arnold Steiner - Visitor (Alek Stark RMX 2015) [Fundamental Records]
08. Simulant - Access Future Audio (Mix) [Scopex]
09. Ultradyne - Unknown [Exterminador Records]
10. Madteo - Made Off [Meakusma Records]
11. EMS - Rhythmus Machine [Satamile Records]
12. Feeders - Milk & Cookies [Käften Records]