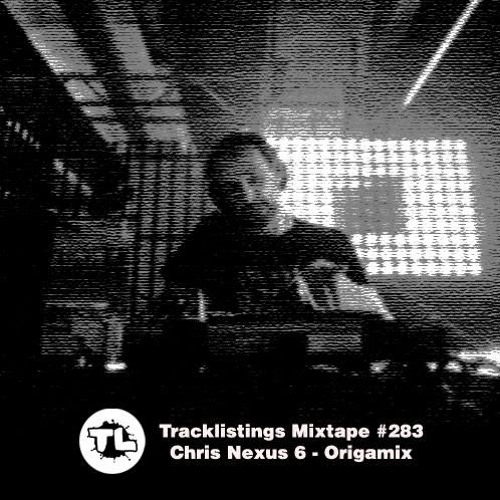 Chris Nexus 6 is a French activist involved into the electronic scene since the year 1995.
Deeply influenced by Rave music thanks to Radio Maxximum in the early 90's, Chris Nexus 6 co-founded with friends a weekly 2 hours electronic show called "Cyberdelia" on a local radio in the suburbs of Paris, France, to share his passion for DJing. Later on, he stopped the show to become an online electro reviewer and touch a larger audience.
From departed Atome.com and Electroalliance.net to respectful Technobass.net passing through Electroempire.com, Chris is on a continuous mission to promote electro music in its purest form.
Over the last few years, Chris has developped a solid network of artists and label owners worldwide. As a writer, his regular efforts to introduce electro to the mass have leaded him to be part of the mighty New Flesh Records where he currently runs the graphic line of Umwelt's imprint.
Tracklistings Mixtape #097 (2014.04.30) : Chris Nexus 6
Tracklistings Mixtape #174 (2015.05.01) : Chris Nexus Six - Techno Mix
Follow Chris Nexus Six :
Facebook : https://www.facebook.com/chrisnexus6
SoundCloud : http://soundcloud.com/chris-nexus-6
Mixcloud : http://www.mixcloud.com/chrisnexus6
For the full Tracklist : try to guess it or wait until 500 plays!
01. ID
02. ID
03. ID
04. ID
05. ID
06. ID
07. ID
08. ID
09. ID
10. ID
11. ID
12. ID
13. ID
14. ID
15. ID
16. ID
17. ID
18. ID
19. ID
20. ID
21. ID
22. ID
23. ID
24. ID
25. ID
26. ID
_________________

TRACKLISTINGS SOUNDCLOUD   ♪ ılıll|̲̅̅●̲̅̅|̲̅̅=̲̅̅|̲̅̅●̲̅̅|llıl  :  http://soundcloud.com/tracklistings3-0