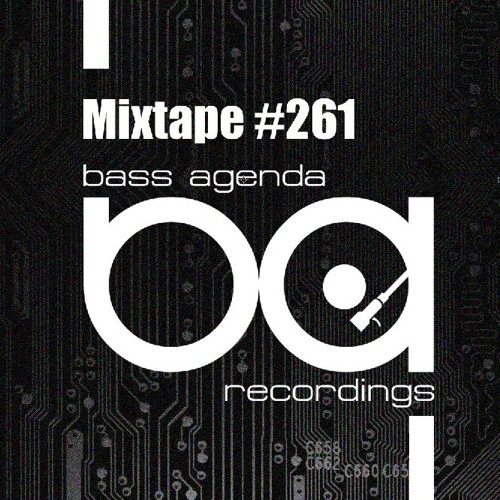 This new Mixtape from Bass Agenda includes a ton of new and soon to be released material including new techno from Gragee, a preview of Franck Kartell's next album, Order of The Muffin, Detroit's Filthiest, Jostronomer, ATIX and many more...
"Bass Agenda is killing Electro with its releases, consistently ground breaking" Dave Clarke
"The influential Bass Agenda radio show and label" DJ Mag
"check out Bass Agenda it is a jewel for puristic Electro Music" Anthony Rother
This mixtape introduces music released on Bass Agenda Recordings over the last few months, plus several forthcoming releases.
Bass Agenda Recordings was established in 2013, just over a year after the Bass Agenda Radio show began. Both the show and the label are driven by true love of niche electronic music and for keeping it alive, particularly focussing on Electro and more recently, Techno through the Bass Agenda T-Series of EPs.
The label has put out over 50 releases on vinyl, CD, USB and digital formats and is not concerned with pushing one sound type, more focussing on supporting new talent and helping open minded listeners explore the broad spectrum of sounds within these genres; releasing everything from low bpm atmospheric Electro inspired by film, to fast energetic Detroit Electro and from Acid Techno to heavy European dancefloor Electro.
The label is supported regularly by the likes of Dave Clarke, Helena Hauff, David Meiser, Thomas H Green and many other taste makers with some individual releases receiving support from Laurent Garnier, The Hacker, Freddy Fresh, Hardfloor, Mixmag and more.
The Bass Agenda radio show is now in its 5th year and has featured interviews with Juan Atkins, Dave Clarke, Anthony Rother, Carl Finlow, ADULT., Jackal & Hyde, Exzakt, Billie Ray Martin and many more established and up and coming artists.
The show broadcasts every month:
http://futuremusic.fm (London, Friday 20:00 UK Time)
http://313live.org (Detroit, Sunday 20:00 EST)
Follow Bass Agenda :
Official Site : http://bassagenda.virb.com
Facebook : https://www.facebook.com/BassAgenda
Twitter : http://twitter.com/bassagenda
SoundCloud : http://soundcloud.com/bassagenda
Follow Bass Agenda Recordings :
Facebook : https://www.facebook.com/BassAgendaRecordings
SoundCloud : https://soundcloud.com/bassagenda/sets/bass-agenda-recordings
Bandcamp : http://bassagendarecordings.bandcamp.com
Triple Vision : http://www.triplevision.nl/label/Bass+Agenda+Recordings
Tracklist :
00. Intro (extract from Underground Resistance - Electronic Warfare (Drexciya remix))
01. Go Nuclear - Polygamist
02. Order Of The Muffin - In The Dark
03. Detroit's Filthiest - We Speak Your Language
04. ATIX - Tunnel
05. Fleck E.S.C - From The Beat Side
06. Gragee - Embrace The Unknown
07. Jostronamer - Cairo
08. Franck Kartell - Cercle Arctique
09. T/error - Isotope 420
10. TFHats - Binary Stars (Slaves of Sinus remix)
11. Detroit's Filthiest - Resistance is Futile
12. Ghostlight - I Wanna Rock
13. TFHats - Binary Stars (RXmode remix)
14. Order Of The Muffin - Only U (Lectromagnetique remix)
15. ATIX - Space Man
16. Trust The Machine - Hypertension
17. The Subdermic - Scaring The Horses (Acidhouse mix)
18. Chevron - Let's Go Fuckin' Crazy
19. Go Nuclear - Techno World
20. Seldom Seen - Endangered Funk
All tracks released or forthcoming on Bass Agenda Recordings except for intro