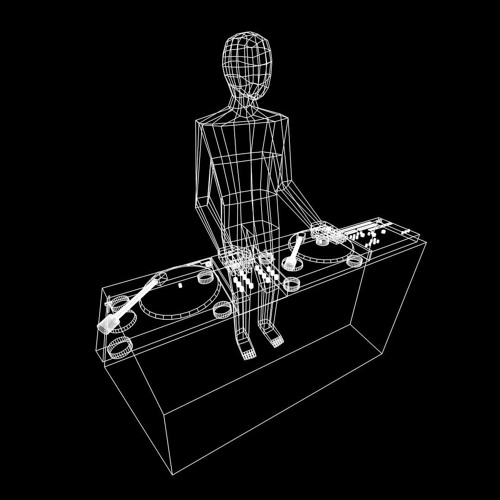 Beatprozessor is a producer and DJ from Vienna, Austria.
He has been making music, playing instruments and recording tapes since he was a little kid.
When he was in elementary school, he started connecting his Atari ST to his keyboard via Midi.
In his teenage years he developed a strong interest in funk, hip hop and many different types of electronic music and soon started producing tracks as well as beats for local rap artists.
In 2004, at the age of 18, he bought his first turntable and since then has been DJing and playing live sets at many different clubs and parties all around Vienna.
Follow Beatprozessor :
Facebook Page : https://www.facebook.com/beatprozessor
Facebook Profile : https://www.facebook.com/peterbeatprozessor
Bandcamp : https://beatprozessor.bandcamp.com
SoundCloud : https://soundcloud.com/beatprozessor
Mixcloud : https://www.mixcloud.com/Beatprozessor
Tracklist :
01. DYNAMIX II - DON'T TOUCH THAT DIAL
02. BREEZY BEAT MC - SHAKE THE JOINT (THE '08 RE-ISSUE)
03. KRAFTWERK - NUMBERS
04. AFRO RICAN - GIVE IT ALL YOU GOT
05. BAR KAYS - DO IT (LET ME SEE YOU SHAKE)
06. DMX KREW - DMX BASS
07. DANNY D AND DJ WIZ - I GOT YOUR GIRLFRIEND
08. MIDNIGHT STAR - FREAK-A-ZOID
09. THE EGYPTIAN LOVER - GIRLS
10. ANQUETTE - LET'S ROCK & ROLL Y'ALL
11. MC LUSCIOUS - PUMP IT
12. EPY - KACHEL
13. THE EGYPTIAN LOVER - EGYPT EAR WERK
14. JJ FAD - BLAME IT ON THE MUZICK
15. BASS JUNKIE - SCIENCE
16. THE MIAMI BOYZ - GET OFF MIAMI BOYZ
17. THE EGYPTIAN LOVER - TRYIN TO TELL YA
18. UNI-MATE - I AM ELECTRO
19. DEBONAIRE & DARXID - MOUTH ON THE SPEAKER
20. ROB REAL - TIME TRAVELER
21. GROW - ELECTRONIK MILK (BFX'S UNBORN BABY BASS MIX)
22. DYNAMIK BASS SYSTEM - THE MIGHTY MACHINE
23. DOPPLEREFFEKT - CELLULAR PHONE
24. BASS JUNKIE - IMAGES ON SCREEN
25. FACELESS MIND - FACELESS MIND
26. DMX KREW - HOP TO IT
27. PAUL HARDCASTLE - BACK IN TIME