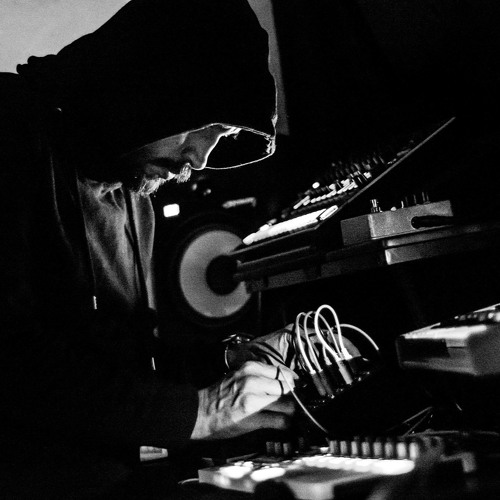 An electronic engineer with emphasis in audio, p01sed started mixing as a hobby, years ago. Early this decade he decided to start contributing to the techno scene in Medellín, and started Monsters alogngside his partner. Monsters has been going around for 4 years and over 20 editions of the party. Lately, p01sed has been incorporating live act elements into his dj sets, feeding his growing passion for techno analog machines. Combining digital and analog, he's created a very characteristic sound that is imprinted in his sets.
Influences :
-From the 90's : Black box, information society, and styles as varied as SPK's industrial, and Norwegian Black metal.
- Electro-Trash: Miss kittin & the hacker, Vitalic, ascii disko, fischerspooner, etc
- Detroit: Jeff Mills, Carl Craig
- Britain: Perc, Clouds, JoeFarr, Ansome, Rebekah, Happa, Dave Clarke, Paula Temple , AnD
- ROW: Al Ferox, Bas Mooy, Endlec, Truss, Boys Noize, Pinion, and the list goes on and on
Shared Stage With :
- Tommy Four Seven (47 records),
- Pinion (MORD, Perctrax)
- Detroit Techno Militia
- S-File (GND records)
- Al Ferox (Kobayashi)
- Equitant (Black Montanas)
- Deadwalkman (AYCB, GND)
- Sonico
- Delectro
- Bluekim and the list goes on...
Discography :
- Fabio Scognamiglio-Gate (p01sed rework)- NO LABEL
- Dylan McBride-Naloxone (Tkuz &p01sed remix) – BLR143
- Tkuz-Space love (p01sed remix) – BLR147
- Bass Cult- Offf Cult (p01sed remix) BLR156
- Resistor – Breathe (p01sed rework) – BLR172
- Delectro- Mass Destruction (p01sed remix) – ITR006
- Ethan Fawkes- Waive at me (p01sed remix) – ITR-007
- p01sed-Closer EP – ITR013
Follow p01sed :
Mixcloud : https://www.mixcloud.com/p01sed
SoundCloud : https://soundcloud.com/el-varela
Facebook : https://www.facebook.com/P01SED
Tracklist :
01. Perc & Passarella Death Squad - Temperature's Rising
02. Oscar Mulero - Inclination
03. DJEDJOTRONIC - Strapon
04. Charlotte de Witte - Enough
05. drumcell - Rooted Resentment ( Luis Flores remix)
06. Charlotte de Witte - My Feelings ( Coyu remix)
07. Tiga - Planet E ( Dense & Pika remix)
08. Gilmer Galibard - Shutta Woundz
09. P.E.A.R.L. - Equinox I
10. Clouds - Ultras in Africa
11. Gilmer Galibard - Sleep Swinging
12. Pinion - 111.1
13. Pinion - 111.1 ( Keepsakes remix)
14. Scalameriya - Geargrind
15. Perc & Truss - Leather & Lace
16. Perc & Randomer - Flooring
17. Rebekah - Anxiety
18. Ansome - Bad Blood
19. Dimi Angélis - Green Aviation
20. The TransHumans - Misanthropy
21. Myler - In the dark of the Estate
22. Ansome - Vyken
23. Endlec - Neurofunk
24. _Unsubscribe_ - The Middeler
25. Radial - 1211
26. Dax J - Harry the Hatchet
27. UVB - Disobey your Kids
28. Thomas P. Heckmann - Death-the high costs of living (Perc Remix)
29. Rebekah - Pareto's Law