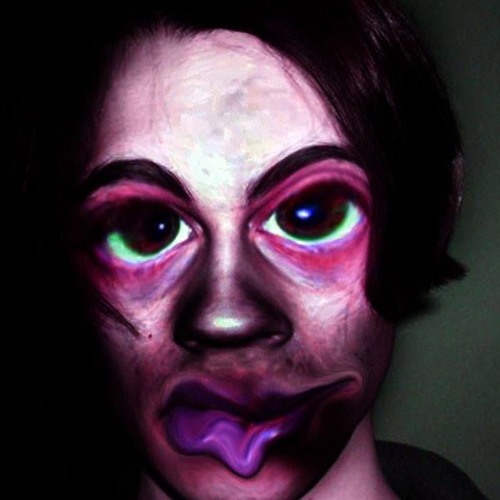 AECK : "I blend 21 tracks at 130 BPM, lots of important selections that have inspired me over the years. Spread the word!"
Lakeport, California artist producing as AECK since late 2010.
AECK regularly writes strictly with live MIDI daisy-chained hardware as a way to carry on the spirit of Drexciya and other acts over the history of electronic music who invested themselves into their gear.
Began collecting hardware in 2004 fueled by an initial lust of the electro-industrial and EBM sounds of Velvet Acid Christ. After eventually becoming a rabid fan of 303/acid styles and braindance, an Adafruit x0xb0x kit and further gear was obtained. In post-2011 AECK's love for house, techno, and real e.l.e.c.t.r.o continues to grow. Creations for Acid Hardwave, ProForm Series, BORG Recordings, Touched Music, Elektrodos Recordings, plus many self-released collections of tracks on bandcamp as heard on Bass Agenda and Intergalactic FM. An upcoming track will appear on the Urban Connections - Sixth Sense compilation.
Always inspired by the global underground electronic scene, in 2012 the group Effort Initiators was formed with Finnish producer Halvtrak.
It should be encouraged that music has the potential be one of the best forms of therapy when properly applied. Heavier topics of mental illness and existential intensity can be safely addressed and explored through music. Whether creating or listening, belief in music can save lives.
This debut mix is a selection of tracks that have heavily inspired AECK to keep healing, learning, and moving.
Follow AECK :
https://soundcloud.com/aeck
https://aeck.bandcamp.com
https://www.facebook.com/AECKacid
https://twitter.com/Audax819
https://www.youtube.com/user/hellvines
http://audaxpowder.tumblr.com
https://www.discogs.com/artist/3103430-AECK
https://soundcloud.com/effortinitiators
Tracklist :
01. Polygon Window - Audax Powder
02. AECK - Waiting For You (Adventure To My House Mix)
03. Drexciya - Lost Vessel
04. Polarius - Apollo Funk
05. Chris Moss Acid - TeeVee Times
06. Electronome - Influence
07. AECK - Purpose Exertion
08. Legowelt - Valley Of Darkness
09. Autechre - Rale
10. Digital Poodle - Funkass
11. I-F - Nothing Else
12. Front 242 - Red Team
13. Skinny Puppy - Stairs and Flowers (Dub)
14. AECK - 626 Soul Stones
15. Black Narcissus - hwar 3#14
16. Halvtrak - Mists
17. John Heckle - Atlas
18. Jagdstaffel 66 - Nachbrenner
19. Dagobert - Dark Power
20. Electronic Sleep - Persian Acid
21. Ceephax - Summer Frosby