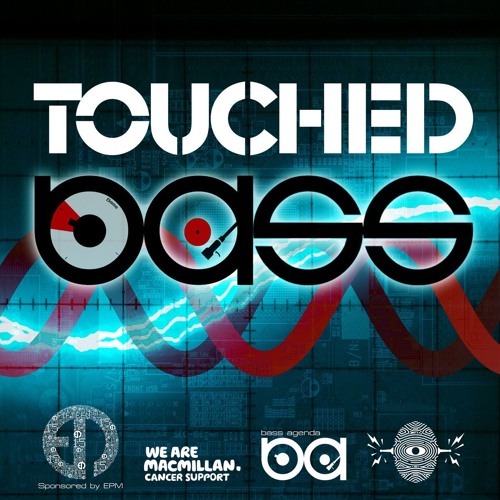 Mixed by w1b0:
https://www.discogs.com/artist/3226231-W1b0
Touched - Music for Macmillan Cancer Support has teamed up with the Bass Agenda Radio show and label to expose a new group of electronic music listeners to its unique brand of fundraising through music the release boasts over 130 tracks from legends, current scene favourites and newcomers alike. Artists include: Maelstrom, John Tejada, G-Man (LFO), The Hacker, Radical G, The Exaltics, Steve Stoll, NOAMM, Franck Kartell, w1b0, Carl Finlow, Dez Williams, Lectromagnetique, Marco Bernardi, Mark Archer (Altern8) and many many more…
Macmillan Cancer Support provides a range of vital services to cancer patients and their families. They are 100% funded by charitable donations and receive no financial support from the UK government. They offer everything from advice and help with practical matters like dealing with an employer after diagnosis to nursing support to counselling and information provision. Since it launched just 2.5 years ago Touched releases have raisedover £37,000 for the charity.
"Toward the end of 2015 I interviewed Martin Boulton who founded Touched: Music for Macmillan Cancer Support. I was really taken by his story; setting up a label to raise money to thank the nurses that had supported his mum through cancer. He's done amazing work getting electronic music artists together to make these huge releases making donating money a no-brainer for music lovers. Over the last few years running Bass Agenda and Bass Agenda Recordings I have built up contacts with lots of talented people from a different section of the electronic music listening community to what the other Touched releases may have reached. I mentioned the idea of doing a collab release to Martin and within a couple of weeks we'd named it and got approaching 90 artists on board." Andy Barton (Bass Agenda)
"I'm so happy that Andy from Bass Agenda interviewed me for his show and came up with the idea for Touched Bass!! It's going to be great for both worlds of techno and electro fans meeting the ambient electronica fans of Touched"
Martin Boulton (Touched: Music for Macmillan Cancer Support)
Available from:
https://bassagendarecordings.bandcamp.com/album/touched-bass-for-macmillan-cancer-support
https://touched.bandcamp.com/album/touched-bass
Details and interview about Touched Bass: For Macmillan
http://www.technobass.net/interviews/touched-bass
Tracklist :
00. INTRO - Ghost That Walks / Binalog Frequency / Miss Whatshername
01. Confutatis - Erase
02. Infinite Scale - Below Zero
03. Elec Pt1. - Dance Like It's The 90s
04. Spectrums Data Forces - Droide
05. Will Web - Driving In The Shadows
06. Datrus - electornic.synthetic
07. Slaves Of Sinus - Atlima (As They Lay In My Arms)
08. Datacrashrobot - Datagram
09. Vertical67 - Anima
10. G-Man - Victory
11. Ontal - Hourglass
12. Andy Clark - One Glorious Exitance
13. Ghostlight - I Wanna Rock
14. Paul Mac - Walk On Through
15. Maelstrom - Ersatz (Venice Mix 1)
16. Bauri - Electro Kiss
17. Body Mechanic & 207737 - Electro Encounters
18. Darkmode - Freak Like Me
19. Russ Gabriel & James Mason - New Mind
20. Lektroid - Futurist
21. ERP - Valley View
22. Nimhbus - Knee Buchla
23. RRKS - Ease The Pain (Full Recovery Mix)
24. Berk - All Mine
25. Mazzula - Floors
26. Electric Riot - Temptation (Scarper Remix)
27. TFHats - Like An Amateur
28. Anodyne - Corrupt
29. FAH - 2 Fresh 2 B Down