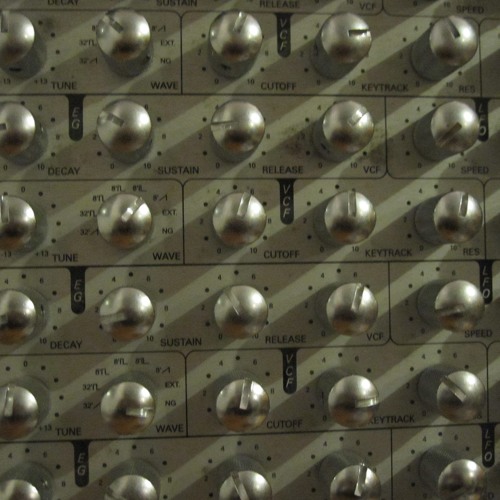 Delayscape lives in Copenhagen, Denmark. He makes minimal, melodic synthpop/electro and has released music on labels such as Anna Logue Records, Go Finger, Cold Beats Records, Elpa Music, and Monotonik.
Delayscape makes his music on analogue and digital hardware synths and effects boxes held together by simple sequencers.
Delayscape also plays in industrial/synth band Heinz Beauvaix.
Follow Delayscape :
Facebook : www.facebook.com/delayscape/
Soundcloud : https://soundcloud.com/delayscape
Discogs : https://www.discogs.com/artist/313780-Delayscape
Heinz Beauvaix Archives : http://heinzbeauvaix.bandcamp.com/
Tracklist:
01. Cevin Key – Shortwave Connector
02. Pye Corner Audio – Electronic Rhythm Number Eight
03. Bakterielle Infektion – Puls
04. Delerium – Awakenings
05. Ekman – Nasty Infinity
06. Dopplereffekt – Hyperelliptic Surfaces
07. Skinny Puppy – Addiction (Dog House Mix)
08. Autechre – Garbage
09. Solvent – A Panel of Experts (remix)
10. Johnny Jewel – Yes (Symmetry remix)
11. Martial Canterel – Borders Crossed
12. Heinz Beauvaix – Vision Man