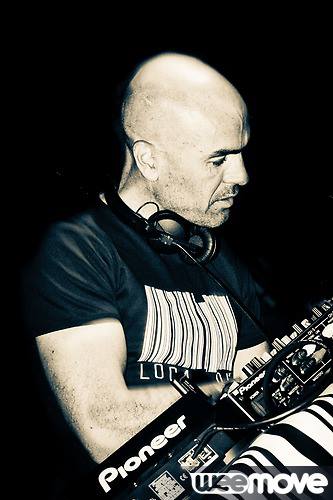 Author of the track "Lost" on Argentine label VK Minimal Techno Label, which was in the Beatport Top 100 Techno.
The Dark Robot was resident on the radios "Techno HQ" in London, Zurich Fundamental Techno, Techno-Paradize in Berlin, Raje FM in Avignon, Radio Klub in Hyères, Electronic Session in Bordeaux.
His EP, "Eraser" on VK LABEL is back to basics with the massive use of analogue machines, as his latest remix released this year on the Yuko Record label.
His influences are to be sought in the EBM and techno indus.
Founder of Filatures Records label, which will see its first EP released in 2016, The Dark Robot is a DJ and producer who communicates in his sets a dark spirit, industrial, but also moist and surprisingly warm sound.
Auteur du track "Lost " sur le label argentin VK Minimal techno Label, qui fut dans le top 100 des sorties techno sur Beatport.
The Dark Robot fut résident sur les radios "Techno HQ" à Londres, Techno Fundamental à Zurich, Techno-Paradize à Berlin, Raje FM à Avignon, Radio Klub à Hyères, Electronic Session à Bordeaux.
Son EP, « Eraser », sur VK LABEL, est un retour aux sources avec l'utilisation massive de machines analogiques, tout comme son dernier remix sorti cette année sur le label Yuko Record.
Ses influences sont à chercher du côté de l'EBM et de la techno indus.
Fondateur du label Filatures Records, qui verra son premier EP sortir en 2016, The Dark Robot est un dj et producteur qui communique dans ses sets un esprit dark, industriel, mais également un son moite et étonnamment chaud.
Follow The Dark Robot :
Facebook : http://www.facebook.com/TheDarkRobot
SoundCloud : http://soundcloud.com/thedarkrobot
Bandcamp : http://thedarkrobot.bandcamp.com
Filatures Records : http://www.facebook.com/filaturesrecords
Tracklist :
01. IRON COURT - Reaction - Unknown Pleasures Records
02. SIRKUS SIRKUS - Probe Droid Christopher Kah remix - RDL47 Records
03. TWR72 - Reflect Kwartz remix - Float Records
04. RUSLAN CROSS - Oil - Black Leather Records
05. IRON COURT - Impulse Sulfur remix - Unknown Pleasures Records
06. PATRICK BOLTON - Revived - Onnset
07. KABALL & HRAMOFF - ZIFERLAUVE - Black Leather Records
08. KOUDLAM - Negative creep - Pan European Recording
09. TKUZ - Electroloop Adriano Canzian remix - Reactinium
10. TERENCE FIXMER - DON'T YOU SEE - Jealous God
11. CUTE HEELS & DEVON DISASTER - Slave toy - DEATH # DISCO ?
12. CARDOPUSHER - Police are coming Nehuen remix - Classicworks
13. GEISTECH - The sector Orline remix - Black Leather Records
14. TKUZ - BOOM BOX - Black Leather Records
15. ALEK DRIVE - Liberation - Unknown Pleasures Records
16. MOLECULE - Different - Mille Feuilles Records
17. DELTA FUNKTIONEN - The Last Game - Radio Matrix
18. TKUZ - Calor de la Noche - Blindetonation records
19. ALEK DRIVE - Mediatic Mafia - Unknown Pleasures Records
20. AnD - Non Sky Signal Noise - Electric Deluxe