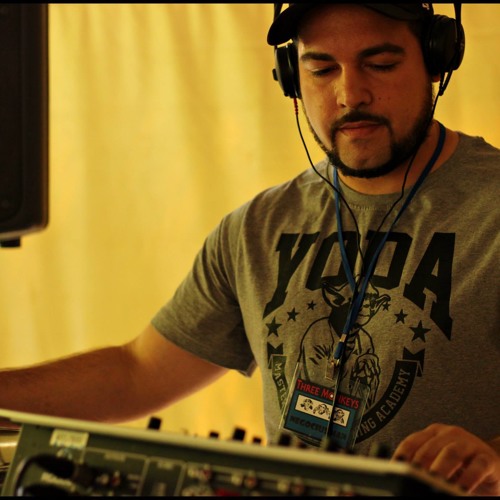 Tracklistings Mixtape #146 (2014.12.04) : Negocius Man by Tracklistings on Mixcloud
Negocius Man, started his career as a DJ in 1997 and as a producer in 1999 , influenced by Electro Hiphop and that time and 80 part MFD2 Hiphop group , along with Mackfrank , Darmo and Julia with their alias Dj.Say but not until 2000 when his Electro facet is made more visible and begins to offer its first sets loaded Scratches , various tricks , and Detroit Electro darker . In 2003 , Create What if ... Prods & Mixtapes , which served as a platform to publish their projects in specialized magazines and the internet in 2005 turns completely debug your Electro sound and in 2007 created his own club , "The Kings Electrobar " after a chance and make good contacts with the project was dedicated to produce and deliver its first lives with Hardware and Software
Negocius is a promoter of the sesion MICROM NIGHTS in Madrid and director of MICROM RECORDS.
influences: Dave Clarke, Jeff Mills, Drexciya, Aux88, The Hacker, Anthony Rother, Boris Divider
Negocius Man (2000/Electro) with which I've published themes on different labels such as Fundamental Records, Mars Frequency, Ban-Kai or Binalog (Greece) sharing the stage with Awco, Wage, David Aragon, Groof, HD, Dj.F, Bas Madrid, Meka, Lektroid, Seek2012, Robert Cosmic... and important rooms as Specka, Siroco, DubClub, DudhaClub... Festivals... etc.
Follow Negocius Man ;
Facebook : https://www.facebook.com/pages/NEGOCIUS-MAN/105528519492472
SoundCloud : https://soundcloud.com/negociusman
For the full Tracklist : try to guess it or wait until 500 plays!
01. ID
02. ID
03. ID
04. ID
05. ID
06. ID
07. ID
08. ID
09. ID
10. ID
11. ID
12. ID
13. ID
14. ID
15. ID
16. ID
17. ID
18. ID
19. ID
20. ID