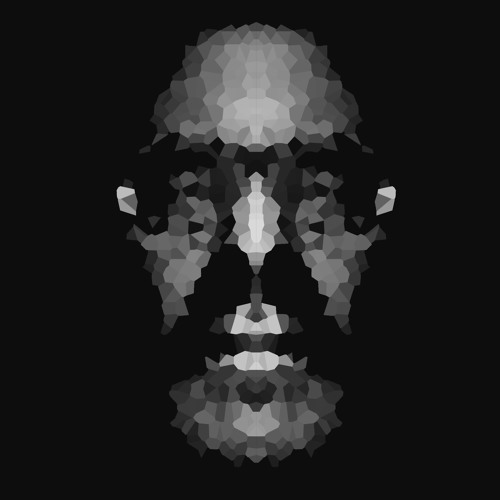 http://www.mauronakimi.com
Tracklistings Mixtape #143 (2014.11.19) : Mauro Nakimi by Tracklistings on Mixcloud
Professional dj/producer/live act since 1991,with different artist names has played hardcore rave breakbeat,jungle,techno,hard trance,drum&bass,breakbeats and nu skool breaks in and out of his country.Writing his own music since mid nineties has tasted and released many styles of music on analog formats.Using his own tracks in his performances on the best events of those years at the spanish electronic music scene until the beginning of the 21 century.Then he signed for an English management,and decided to involve more on techno music and subgenres, during this period  he had the chance to perform in some of the most relevant London Clubs of the moment and in almost the  whole SouthEngland.When he came back to his original country, he started a searching for his very own personal style,to define his music production according to the new digital Era. On those years he was playing music in several important events,with top worldwide artists,clubs and organizers.Owner of Alivelab Records Group ( 4 Digital/Analog labels Group ).Currently has released on vinyl/cd/digital format,supported for many international artists worldwide ,and also he collaborates with more than 50 international labels. Nowadays, Techno and Electro/Bass/Breaks are his main sound reference,when performing his live acts and dj sets, Detroit techno sounds with a strong influence of central Europe sounds.Very technical and creative on his execution in any format, this artist is able to involve us in a unique and genuine athmosphere...... Just for true electronical quality music listeners reserved.
ABOUT : He worked full time on music since his firsts steps,Djing,writing music,and many things more in his studio,audio engineering for electronics and acoustic works,studio mixing,mastering pro ( Digital & Vinyl ) for many producers worldwide,also he is production professor,making presencial & online courses,classes & tutorials with self-made methods,valid for all Daws and concentrated in harmony, creation,and audio spectral read & interpretation, he´s not  really keen on audio loops using, because he believes in a total track construction,from the beginning until the end.
He also works managing his label records group,now have more than 60 artist and more than 100 releases in all digital portals,and his now creating his own analog label, Aural Records, with only vinyl releases,Techno & Electro totally dedicated and with first level worldwide artist inside.
DISCOGRAPHY : He start to write his own music between 1994/95 with trackers sequencers, and analog instruments. Using different names has more than 200 publications in all formats ( Vinyl,Cd & Digital ), Now under Mauro Nakimi a.k.a,he has made a some many more.He has never been interested in being a copycat of the rest.His "  leit motiv " is smart music for smart minds.
PROJECTS : Multimorphic Live  & Simmetry live are his projects to this year between others, 18 new tracks,developed,recorded entire on live format,creating a impressive atmosphere,he start also to work on vanguard audiovisual concept,near the experimentation,every time innovating.
LIVE ACTS :Their live performances, Multimorphic (Techno) and Symmetry (Electro 808), two different ways of understanding the current combined with the essence of electronics always a unique and personal concept made live music, all sounds an advanced experience and atmospheres at your senses.
DJ SETS :  Dominiting all dj setups,he prefer vinyl for his sets,with Technics Sl series,two or three decks,ever searching for make any different than the rest,with his sing of identity, always looking for the uniformity, creating a one of many pieces combination each time.
INFLUENCES : Jean Michelle Jarre,Front-242,808 State,Orbital,Depeche Mode,human league,Portishead,Erasure,Culture Club,Madness,Underworld,Massive attack,Cj Bolland,Aux88,Alpha ville,Future sound of london,Kraftwerk,Sublove,Hyper on experience..... and more.
ARTIST SUPPORTS : Pascal FEOS, Joseph Capriati, Dave Angel, Markantonio, Thommas P. Heckmann, Gabriel Lemar, Tomy declerque, Daniel Mehes, Quiver, D-Formation, Frank Savio, Nicolas Bacher, Johnny Kaos, Audiomatiques, M.I.D.I., D-Mark, Pascal Roeder, Bodyscrub, David londono, Progressive World, Bas Thommas, Gordon Barclay, Sinisa lukic , Acidgreen , Paul Begge, Koma, Dave Clarke, Odessa Soundfreaks,Baly, Zombie in Progress, Gery Otis, Andi Durrant,Dj Vortex, Something Global Radio, Weska, Marco Nastic, Max Pollyul, Dj Mary, Ritchie Hawtin, Fractious, Feyser, Flug, Nuts Musique, Mkz , Robert Stahl, Carmelo Carone, Marco Carola, Siasia, D-Deck, Steve Wilson, Lazy M aka the Effaith, Makossa, Alessan Martin, Egoism , Anderson Noise, Alexskyspirit, Norbert meszes, Nick Feral, Elektronikshcrammln, Aldrin, Haurelio, Tittsworth , Paul Nazca , Obi Blanche, Nori, Oriol Bubu , Sabo,Dj sossa,  , Bass Agenda, Maceo Plex, Roger Sanchez, Carlos Sanchez , Strong Language, Bodden .Lockah …. and many more…
SOCIAL :
Website : www.mauronakimi.com
Facebook : www.facebook.com/nakimimusic
Soundcloud : https://soundcloud.com/mauro-nakimi
Twitter : https://twitter.com/MAURONAKIMI
YouTube : https://www.youtube.com/user/MAURONAKIMI
Resident Advisor : http://www.residentadvisor.net/dj/mauronakimi
CONTACT :
General : info@maurnakimi.com
Booking : bookings@mauronakimi.com
Press & Mags : press@mauronakimi.com
Promo & Releases : releases@mauronakimi.com
TRACKLIST :
01. Wendepunkt - Dust (Original Mix)
02. Mauro Nakimi - Odeipus Complex (Original Mix)
03. Natalino Nunes - Troubles (Original mix)
04. Svreca - Overgang (Oscar Mulero Remix)
05. Angy Core - Dark Mind (Horn Porn Remix)
06. Dolby D - Delicious (RedHead Remix)
07. Dimitry Motofunk,George Libe - Antidote (Snello Remix)
08. Spiros Kalonumelos - That Awkward Moment (Original Mix)
09. Mikael Jonasson - Benefit Of The Doubt (Original Mix)
10. Drumcomplex, Noel Salemi - Little Bastardos (Alexander Kowalski, Mario Berger Remix)
11. Tom Hades - Together Divided (Original Mix)
12. Bodyscrub - Fix A Bug (Original Mix)
13. Mauro Nakimi - Übersetzen Traum (Original Mix) (Exclusive Multimorphic Album Promo)