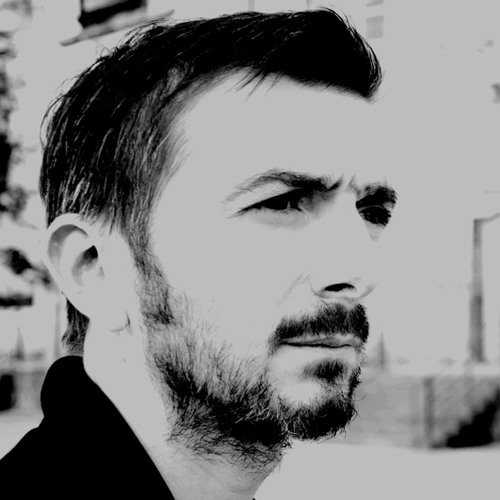 Tracklistings Mixtape #142 (2014.11.13) : Umwelt - My Définition Of Electro Vol 2 by Tracklistings on Mixcloud
Coming from the French Electro scene, Fred Umwelt presents for the 2nd time during 1h25 its definition of ELECTRO including some news and Electro Classics !!!
Coming from the Rave scene in Lyon in the early 90's, Umwelt made his first victims on the dancefloor of numerous warehouses in France. In 1997, he releases his first productions. Combination of analogue rhythms and sounds, his music creates gloomy and electric atmosphere propelling the listeners into abyssal worlds.
So far, he has written three albums and about twenty EPs on labels such like Satamile Records, Drivecom, Kommando 6, Minimum Syndicat... In 2010, he launches his own electro imprint Newflesh Records along with Chris Nexus 6 for the visual part.
On stage, Umwelt remains faithful to the sound of the machines. His setup is exclusively built up around hardware gears, he finds them more attractive and sexy. As a DJ, he shares with his crowd twenty years spent to explore record shops and dancefloors.
"Umwelt - Cultures Of Resistance EP" [Shipwrec] Is out and is available exclusevily on vinyl here : https://clone.nl/item32769.html
Tracklistings Mixtape #091 (2014.04.12) : Umwelt - My Définition Of Electro Vol 1 : https://soundcloud.com/tracklistings2-0/tracklistings-mixtape-091-2014
Follow Umwelt :
Website : http://www.newflesh-records.com
Facebook : https://www.facebook.com/pages/UMWELT/194569466037
SoundCloud : http://soundcloud.com/umwelt-music
Bandcamp : https://newfleshrecords.bandcamp.com
Resident Advisor : http://www.residentadvisor.net/dj/umwelt
YouTube : https://www.youtube.com/user/myvinyl69
Tracklist :
01. ICE T, THE GLOVE & DAVE TORRS :Tebitan Jam – Taxidermi
02. JAMIE JUPITOR : Computer Power – Egyptian Empire
03. THE CLONE MACHINE : Clone Machine - Clone
04. AUX 88 : Direct Drive – Direct Beat
05. HARDFLOOR vs DBS feat THE EGYPTIAN LOVER : P.E.L.F - Hardfloor
06. GESLOTEN CIRKEL : Zombie Machine – Murder Capital
07. JAUZAS THE SHINING : Leave Me a Message – Space Factory
08. BRICE KELLY : Phony Tech Support - Frajile
09. PLANT 43 : Emerald Abyss - Shipwrec
10. MORPHOLOGY : Nucleosynthesis – AC Records
11. FRANCK KARTELL : Electro Music – New Flesh Records
12. SPY-TEK : Transmission Origin Unknow (SILICON SCALLY rmx) - Outside
13. ANTHONY ROTHER : Red Light District - Elektrolux
14. VCS2600 : Deep Sea Robotics - Stilleben
15. CLARO INTELECTO : Section (part2) – Ai Records
16. BORIS DIVIDER : Shutdown The System - Drivecom
17. PROTOTYPE : Planet Electro – Shameless Toady
18. SVRECA : Eye – HADAMARD remix - Semantica
19. UMWELT : Haunting – Kommando 6
20. SEM : Hybrid – Electron Industries
21. ROGUE FREQUENCY : Symmetry – Bass Agenda
22. LEGOWELT : Electro Race - Bunker
23. THE GHOST THAT WALKS : Escape The Curse - Zyntax
24. AS1 : Mood Sequence 00.007 – Transient Force
25. SOUNDCHASERS : Automatic Push Buttons – Marguerita
26. HELL & JONZON : Bazetoya – Disko B
27. UNDEAD DESIGNED : Terror Salts – Devine disorder
28. UMWELT : Subterranean Bases - Shipwrec
29. UMWELT : Room 2 – New Flesh