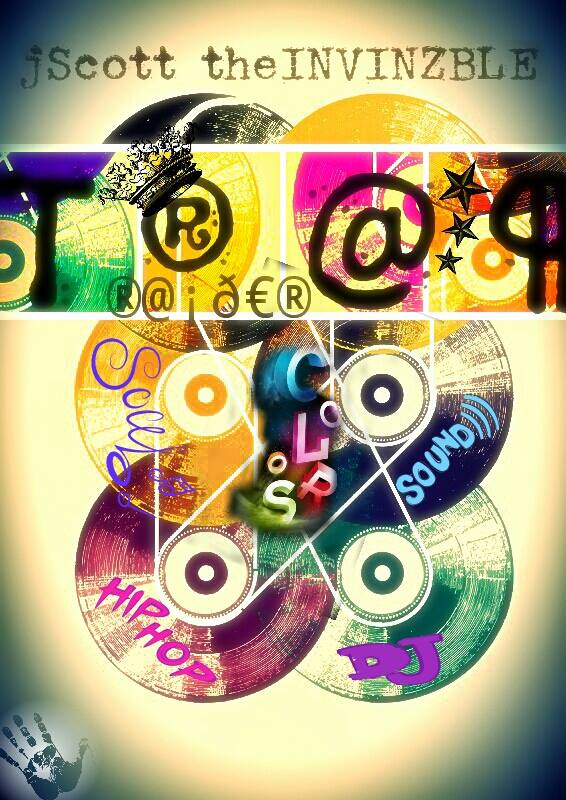 For this 132th Tracklistings Mixtape we explore a new genre with this mix of the US DJ : jScott TheInvinZble (Record Labels : Orbitraks, Bass Records and Groove Kulture)
Best known for party rocking and his finesse with the DMC skills, jScott has been recognized as one of the Carolina's elite DJ/Producers. In his history of performances he has opened for headliners such as DJ X, DJ Icey, Baby Anne, Bassbin Twins, Simply Jeff, Diesel Boy, and AK 1200 just to name a few. For over a decade jScott has performed as an artist along the East Coast holding down DJ residencies at several NC based venues as well as touring as a drummer with the Indie Rock band Angwish. In the summer of 2003 jScott's EDM productions emerged with the release of his debut album "Break Free" which was recorded at Psilonaut Studio's with the exceptionally talented sound engineer Cameron Brendiar (aka Psilnonaut). In 2004 his sophomore album "Heartbreaks" was released under the recording label Groove Kulture and engineered by label owner DJ Scott Nuggs. In 2007 jScott formed the independent recording label Orbitraks with fellow Groove Kulture member Spotron. Soon after Orbitraks began working on music production and jScott released several CD compilations with industry artist as well as Orbitraks visual concepts that were released in early 2008. During 2009 jScott put most of his focus on education and self-awareness. This focus led to the development of his unique music production style and his success as a DJ. jScott was welcomed as an honorary member of Bass Records in 2010 and has since then been involved with many EDM events in North Carolina, South Carolina, Georgia, and Florida. jScott plans to continue his venture in EDM production and work with other established artist to gain the respects of all music lovers from around the world! Keep your eyes and ears open for new music and visual concepts produced by jScott in 2015!
Follow jScott TheInvinZble :
Facebook : https://www.facebook.com/pages/jScott-The-InvinZble/178683372148546
SoundCloud : http://soundcloud.com/jscott
YouTube : https://www.youtube.com/user/jScottTheINVINZBLE
Orbitraks : http://www.orbitraks.com
ReverbNation : http://www.reverbnation.com/jScottTheINVINZBLE
For the full Tracklist : try to guess it or wait until 500 plays!
01. ID
02. ID
03. ID
04. ID
05. ID
06. ID
07. ID
08. ID
09. ID
10. ID
11. ID
12. ID
13. ID
14. ID
15. ID
16. ID
17. ID
18. ID
19. ID
20. ID
_________________

TRACKLISTINGS SOUNDCLOUD ♪ ılıll|̲̅̅●̲̅̅|̲̅̅=̲̅̅|̲̅̅●̲̅̅|llıl : http://soundcloud.com/tracklistings2-0