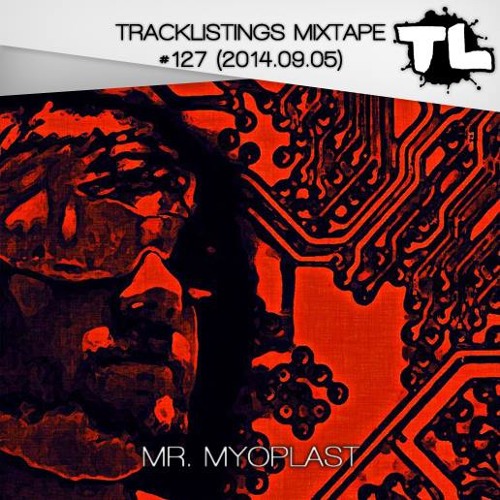 Tracklistings Mixtape #127 (2014.09.05) : Mr. Myoplast by Tracklistings on Mixcloud
Atlanta based Electro, Techno, Acid, Industrial producer. Owner of Body Control Records.
Follow Mr. Myoplast :
Discogs : http://www.discogs.com/artist/3055444...
SoundCloud : https://soundcloud.com/mrmyoplast420
Facebook : https://www.facebook.com/Myoplastiq
hearthis.at : https://hearthis.at/mrmyop
For the full Tracklist : try to guess it or wait until 500 plays!
01. ID
02. ID
03. Claro Intelecto – Tone
04. ID
05. Cosmic Force – Resynthesize
06. The Exaltics – Every Beginning Has an End
07. ID
08. Gosub – Her Machine
09. Illektrolab – Cylon Says
10. ID
11. -=UHU=- – Skaitlojamas Mashinas Muzika
12. ID
13. Illektrolab – ID
14. ID
15. ID
16. ID
17. ID
18. ID
19. DC-P - Bettan Står I Baren, Baren Är Mitt Mål, Bettan Är Baren
_________________

TRACKLISTINGS SOUNDCLOUD ♪ ılıll|̲̅̅●̲̅̅|̲̅̅=̲̅̅|̲̅̅●̲̅̅|llıl : http://soundcloud.com/tracklistings2-0