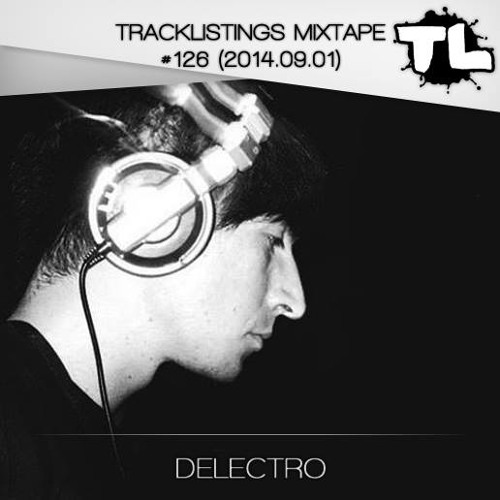 http://www.wiretotheear.com/2014/09/03/delectro-dark-dense-electronic-waves
Tracklistings Mixtape #126 (2014.09.01) : Delectro - Dark Dense Electronic Waves by Tracklistings on Mixcloud
Diego Diaz influenced by the sounds of Electro Techno , EBM and Industrial began his artistic career in 2007 as Delectro experiencing in his sound creations with strong bass lines accompanied by loud drums and atmospheric pads. Soon his productions were characterized by a strong and forceful sound heavy and dense .In 2010 he began his career as a DJ playing alongside the greatest national exponents positioning itself as one of the few most representative artists of Electro Techno EBM in Bogota and Colombia.
In 2011 creates in company with James Hates Us and Bluekim the promoter group and record label "Complejo Industrial" promoting in Bogota and Colombia the Electro Industrial EBM Techno sound.
In 2013 he published his song "Mist"(supported by "Dave Clarke" in his charts and in his Radio Show "White Noise") in the compilation "Killer Hits From Hell Killers VI" on Al Ferox Label "Dancefloor Killers".
Delectro has shared the stage with important international artists such as Alec Empire, The Horrorist , Al Ferox, Equitant and Stamba among others.
Delectro currently directs the promoter group "Complejo Industrial" promoting national and international artists in the city of Bogota and Colombia
Follow Delectro :
Facebook : http://www.facebook.com/Delectrodj
SoundCloud : http://soundcloud.com/dj-delectro
Mixcloud : http://www.mixcloud.com/Delectro
YouTube : https://www.youtube.com/user/DelectroInd/videos
Complejo Industrial Rave :
Facebook : http://www.facebook.com/complejoindustrialrave1
YouTube : https://www.youtube.com/user/COMPLEJOINDUSTRIAL
Tracklist :
01. Jonathann Cast - Milita Zero (David Carretta & Workerpoor Remix) [A-Traction Records]
02. Carretta & Workerpoor - Believe The Machine (Millimetric Remix) [Space Factory]
03. George Lanham - Chasing Salvation (Orginal Mix) [Elektrax Recordings]
04. Radical G - Judas (Orginal Mix) [Dancefloor Killers]
05. Al Ferox - Hell on Earth (Left Hand Path Remix) [Kobayashi Recordings]
06. Jonathann Cast - Education (Orginal mix) [Dancefloor Killers]
07. Miki Craven - Fat Shaper (Orginal Mix) [Dancefloor Killers]
08. Clemens Neufeld - Drop Out (Dave Tarrida Remix) [Hypnotic Room]
09. Radical G & The Horrorist - Here Comes The Storm (Orginal Mix) [DanceDelic D]
10. Terence Fixmer & Douglas J McCarthy - And Then Finally (KIKO Remix) [Planete Rouge records]
11. Jonathann Cast - No More Pain (The Crime Remix) [Black Leather Records]
12. Tkuz - Electroloop (Adriano Canzian Hellish Space 9.0 Remix) [Reactinium]
13. Radical G - Wasp (Original Version) [DanceDelic D]
14. Delectro - Mist (Original Mix) [Dancefloor Killers]