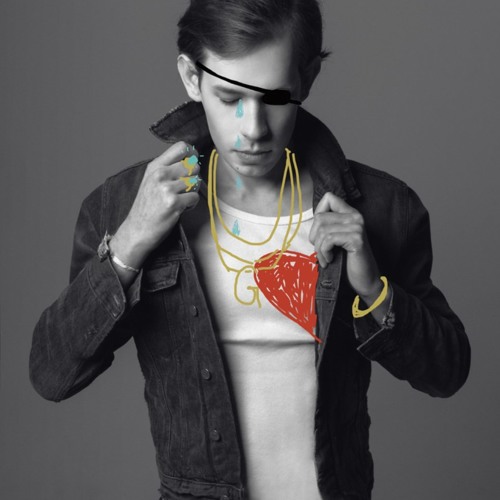 Tracklistings Mixtape #125 (2014.08.29) : Gmorozov [Mako Records] by Tracklistings on Mixcloud
We have a special mix for the 125th Tracklistings Mixtape from Gmorozov [Mako Records / Proxy's Label].
This mix was written in anticipation of new release on Mako Records : Gmorozov - "Core" EP.
Gmorozov is a Techno producer from Kazan (Russia), well known for releases on Mako Records, Bad Life, Beta Recordings.
Follow Gmorozov :
Facebook : https://www.facebook.com/GMOROZOV91
SoundCloud : https://soundcloud.com/gmorozov
Instagram : http://instagram.com/goshamorozov
Myspace : https://myspace.com/gmorozov
Twitter : http://twitter.com/Gmorozov
W.A.R : http://wearerussians.com/gmorozov
Requests & Promo Contact: goshamorozov@gmail.com
Follow Mako Records :
Website : http://www.makorecords.com/
Twitter : http://www.twitter.com/makorecords
Myspace : http://www.myspace.com/makorecords
YouTube : https://www.youtube.com/makorecords
SoundCloud : http://www.soundcloud.com/makorecords
Tracklist :
01. Track ID - 3
02. Julia - Daphni & Owen Pallett
03. Depth Of Sound - Altern8
04. Represent - Luke Walker
05. Stakker Humanoid - Humanoid
06. Acid Bath - Benjamin Damage
07. Low Dirt - Gmorozov
08. Marathon Man - Stephan Bodzin
09. Drumapella - Duke Dumont
10. Core 2 - Gmorozov
11. Reel Time Status - Altern8
12. Iron - Proxy
13. Pornography (Gmorozov remix) - Adriano Canzian
14. Soulglo - Gmorozov
15. Core 1 (Armando Biz Remix) - Gmorozov
16. Break the Fall (Para One Remix) - Laura Welsh