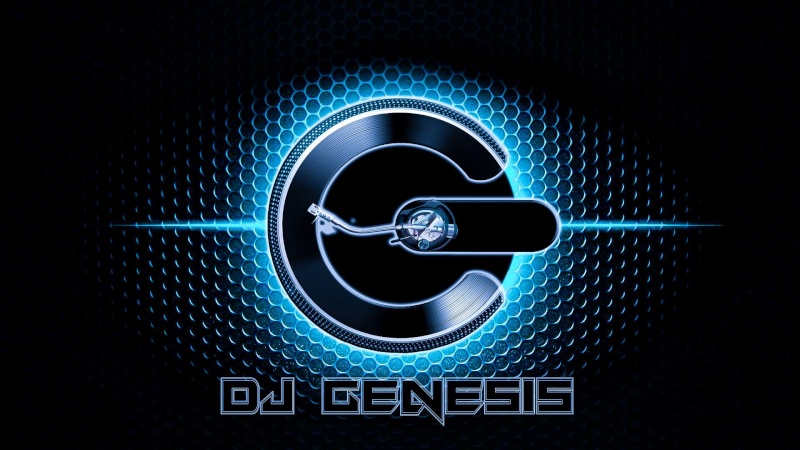 Tracklistings Mixtape #124 (2014.08.26) : DJ Genesis by Tracklistings on Mixcloud
‪
As an established Florida-based breakbeat DJ and producer with a more than a hundred floor-filling remixes under his belt, DJ Genesis is once again turning heads with the release of his first original, the infectious "Sea of Thought," and his genre-twisting breaks remixes of Vibal's "Der Stuka" and "Arc."
His passion for dance music began at an early age when he was mesmerized by the DJs of the day--how they would seemingly remix music on the fly with on only two turntables and their beatmatching skills. He's been hooked ever since.
Completely self-taught the old school way on Technics 1200s, DJ Genesis began making his name mixing at parties "straight raw," as he puts it--no sync buttons or fancy digital effects. Today, however, he embraces all modern DJ formats, and after years of perfecting his talents, his music selection and mixing talents today are incomparable.
DJ Genesis' unmatched work ethic and love for music shines at his shows. He's usually the first one to arrive at the party, and you can often find him spinning records until the last person leaves. The man is THAT dedicated to the music!
Throughout his nearly two-decade music career, DJ Genesis has headlined numerous parties and high-profile events. His go-to style of choice will always be breaks, but from time to time, he dabbles in spinning and remixing vocal trance, house, electro, dubstep and classic rock.
DJs who have influenced Genesis' music career include:
Icey Baby Anne Sharaz Dave London Seth Vogt Brad Smith Vibal Adventure Club Tiesto Paul van Dyke Cosmic Gate Dash Berlin
Classic rock bands that DJ Genesis draws inspiration from include: Pink Floyd Boston The Doors
Some of DJ Genesis' most popular works to date include:
DJ Genesis - Sea of Thought (out now on Beatport) Def Leppard - Foolin (DJ Genesis Breaks Remix) Chris Isaak - Wicked Game (DJ Genesis Wicked Breaks Remix) Ascension - Someone Like You (DJ Genesis Breaks Remix) Foo Fighters - Walk (DJ Genesis Breaks Remix) Tears for Fears - Shout (DJ Genesis Breaks Remix) Simon and Garfunkle - The Sound of Silence (Kynesis Breakbeat Remix) BT feat. Jes - Every Other Way (DJ Genesis Granted Wish Remix) As his fans will readily attest, DJ Genesis shows and productions are always energetic and emotionally moving. And that's just the vibe he strives for. With an open-minded approach to learning and applying his musical talents, DJ Genesis' unique style keeps audiences dancing and always excited to hear what he's going to produce next.
This is one artist you'll definitely want to keep an eye on.
Stay tuned as it is my promise & thanks to you ALL ~> that you will see more great productions to come...
Follow DJ Genesis :
HearThis : https://hearthis.at/djgenesis
Soundcloud : https://soundcloud.com/djgenesis-1
Facebook : https://www.facebook.com/Official.DJ.Genesis
Twitter : https://twitter.com/DJ_Genesis_FL
The DJ List : http://thedjlist.com/djs/GENESIS_(FLORIDA)
Mixcloud : http://www.mixcloud.com/OfficialDJGenesis
YouTube : https://www.youtube.com/user/DJgenesisFlorida/videos
For Booking Info... dj.genesis@yahoo.com
Tracklist :
01. Paul Oakenfold - Toca Me (Eshericks Remix)
02. Far Too Loud - Dancefloor Destroyer (Original Mix)
03. Alex Kidd - Unholy Grail (Lazy Rich Remix) (REL1 RE-FIX)
04. Depeche Mode - Strange Love (dj genesis breaks remix)
05. Lil Suzy - Take Me In Your Arms (dj genesis breaks remix)
06. Ray Charles - What I Say (dj genesis and dj sharted say what remix)
07. Michael Jackson - Wanna Be Startin Somethin (dj genesis breaks remix)
08. DJ Baby Anne - Octane (dj genesis apache breaks edit)
09. Lustral - Everytime (red jerry mix)
10. Pink Floyd vs Fragma - Another Miracle Brick in the Wall (ben double m vs dj genesis breaks remix)
11. Chris Isaak - Wicked Game (dj genesis wicked breaks remix)
12. Ascension - Someone Like You (dj genesis breaks mix)
13. Crisp Biscuit - Orange Rush
14. Christopher Cross - Sailing (dj icey breaks remix)