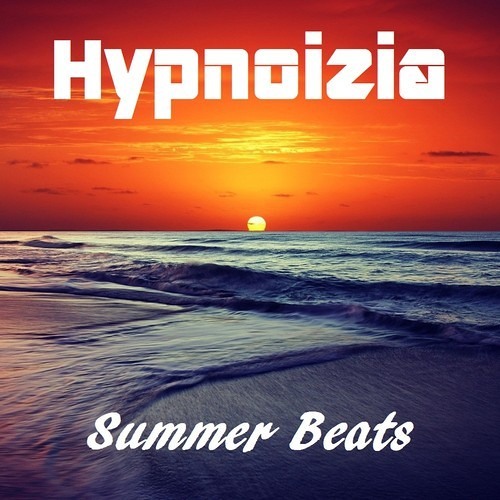 Tracklistings Mixtape #123 (2014.08.23) : Hypnoizia - Summer Beats by Tracklistings on Mixcloud
With an infinite passion for all-time electronic dance music, Hypnoiza is inspired by quite some different historically meaningful electronic dance music styles that have defined today's electronic dance music sound and surely influence the Hypnoizia sound.
With this wide range of influences, Hypnoizia aims to bring together generations of electronic dance music lovers, from the past, the present and the future, all over the world.
To make the former generations of electronic dance music lovers aware of how their teen music lives on in today's electronic dance music. To make the present and future generations of electronic dance music lovers discover where it all began and how it all led up to their beloved electronic dance music sound.
This is Hypnoizia.
Influences: mid-late 70's disco, early-mid 80's new wave, late 80's Belgium new beat, late 80's Chicago house, late 80's - early 90's Detroit techno, late 80's - early 90's acid, early 90's (retro) house, early-mid 90's techno, early-mid 90's trance, mid-late 00's electro, ... and the Phil Spector "wall of sound"
Follow Hypnoizia :
Facebook : https://www.facebook.com/hypnoizia
SoundCloud : https://soundcloud.com/hypnoizia
Tracklist :
01. Smitech Wesson - Sahara (Claek Remix)
02. Handbraekes - Grind Go
03. Boys Noize - Starwin (Bounce Version)
04. Rob Hes - Legend
05. Timmo - We Beat On
06. Jackin With The Drums - Apparent Gravity (Baskerville Remix)
07. Watermät - Bullit
08. Dosem - Cuts Or Cats
09. Green Velvet - Bigger Than Prince (Jay Lumen Remix)
10. Alan Banjo & Forexample - Trip Trap
11. Ian O'Donovan - Black Widow
12. Dustin Zahn - Calm Like A Bomb
13. Mumbai Science - Déjà Vu (The Loops Of Fury Remix)
14. The Subs ft. Jay Brown - Cling To Love (Fake Blood Remix)
15. Panteros666 - Baby F-16 (Waze & Odyssey Remix)
16. Danny Daze ft. Translucent - Beatdown (Jimmy Edgar Remix)
17. AutoKratz - Push (Aerotronic Remix)
18. Mr. Magnetik - Night Wolves (Chambray Remix)
19. Pangaea - Mackerel
20. Dubfire ft. Miss Kittin - Exit
21. Baroque - Articles
22. Shadow Dancer ft. David AKZ - Shake (Club Version)
23. Justin Jay & Pilo - Denial
24. Gmorozov - Discrete Dance
25. Nitemode + Sirkus Sirkuz - Ravival (I Need? Remix)
26. NaDaDrop - Wood Party
27. Depeche Mode - My Little Universe (Boys Noize Remix)
28. Stereofunk - 4 Da Ladies (Tagteam Terror Remix)
29. Tomy DeClerque - Do You ...
30. Maxime Dangles - Epur
31. Aucan ft. Otto Von Schirach - Rise Of The Serpent (Madame Remix)
32. Jonas Kopp - Go!
33. Jensen Interceptor ft. Francis Xavier - System Addict (Jon Convex Remix)
34. Audion - Sky (Daniel Avery Remix)