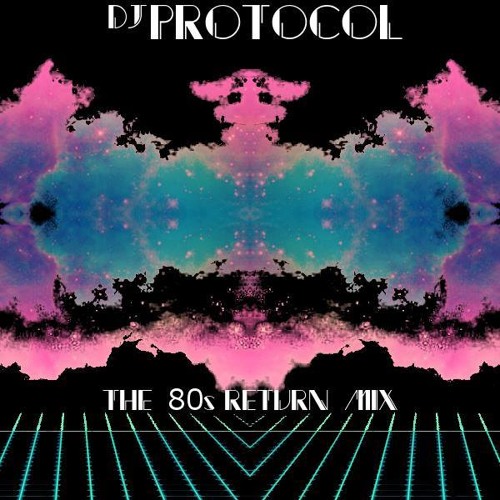 Tracklistings Mixtape #122 (2014.08.11) : DJ Protocol - The 80's Return Mix by Tracklistings on Mixcloud
This 122th Tracklstings Mixtape is the result of an idea dJ Protocol had a few months back.
This is a special release made for Tracklistings. Mixed using SL1200s and an external mixer. Live recording, no alterations made. Enjoy!
All tracks were originally released in the 80's. Featuring bass/breaks remixes by: Hydroz (Jimi G and Ashrock), DJ Genesis, Autonomous Bassheads (Shade and JNasty), Lo IQ?, J Double, Kraftwerk, DJ Infiniti and much more! Electro, Freestyle, 80's hits.
Miami native DJ Protocol currently taking residence in Portland, Oregon. Electro, Electro Bass, Florida Breaks and general breakbeat music.
Follow DJ Protocol :
SoundCloud : https://soundcloud.com/dj_protocol
Facebook : https://www.facebook.com/marco.vindell.1
The 80's Return Mix by djProtocol:
Tracklist :
01. TechnoTronic - Pump Up The Jam (Lo IQ? remix)
02. Bananarama - Cruel Summer (J Double remix)
03. Afrika Bambaataa - Just Get Up And Dance (DJ Security remix)
04. Dead Or Alive - Spin Me Right Round (Dj Resist remix)
05. Stevie B - Spring love (DJ Genesis remix)
06. Kraftwerk - Numbers (Justin Scott's Digits remix)
07. Real Life - Send me an angel (Autonomous Bassheads remix)
08. Johnny O - Fantasy Girl (Solartron remix)
09. Afrika Bambaataa & the Soulsonic Force - Perfect Beat (J Double remix)
10. Eurythmics - Sweet Dreams (DJ infiniti remix)
11. The Jets - Crush on you (Pure SX & KL2 remix)
12. Lil Suzy - Take me in your arms (DJ Genesis remix)
13. Depeche mode - Strange Love (DJ Genesis remix)
14. Micheal Jackson - Thriller (Hydroz Thrill Bass remix)
15. Afrika Bambaataa - Planet Rock (Karl Bartos Kraftwerk remix)
16. Debbie Deb - Lookout Weekend (JNasty's made for bass remix)
17. Flock of Seagulls - I Ran (ROB-E & SECURITY remix)
Artwork done by Cory Hernandez (a.k.a.) Inhuman Designed : https://soundcloud.com/inhuman-designed