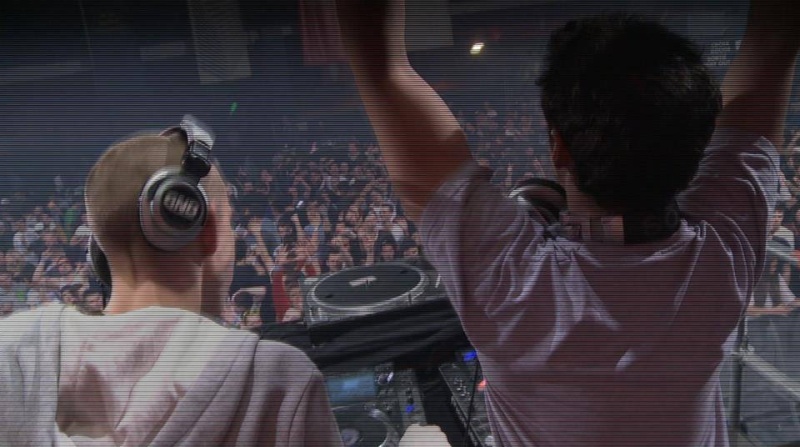 Tracklistings Mixtape #121 (2014.08.09) : I Need? by Tracklistings on Mixcloud
Techno Duo based in Brussels
Supported by : MSTRKRFT, Etienne de Crecy, Crookers, Zombie Nation, Shameboy, Don Rimini, Attaque, Modek, Shinichi Osawa, Nickel (Ex Hey Today!), Maxime Dangles, Baskerville, Boemklatsch, Fat & Ugly, Ego Troopers, Sharooz,...
Already played with : The Subs, Busy P, Boston Bun, Dr Lektroluv, Sound Of Stereo, The Oddword, Mumbai Science, Ego Troopers, Raving George, Modek, Highbloo, Party Harders, Shameboy, Keith & Supabeatz, Will Bailey, ...
Transardentes/ Laundry Day 13/ Lektroluv Label Night/ Fuse/ Culture Club/....
Follow I Need? :
Facebook : https://www.facebook.com/Ineed.official
SoundCloud : http://soundcloud.com/ineed
Beatport : http://www.beatport.com/artist/i-need/222441
Booking : ineed.official@gmail.com
Tracklist :
01. Danny Daze - Flange (Dub Mix) [Ellum Audio]
02. Paul Ritch - Inside Me (Original Mix) [Drumcode]
03. Fjaak - Po' Folk (Hate Version) [Klasse Recordings]
04. Paul Woolford - Erotic Discourse (Dense & Pika Remix) [Hotflush Recordings]
05. Green Velvet - Bigger Than Prince (Jay Lumen Remix) [Circus Recordings]
06. Chambray - Ease (Original Mix) [Ultramajic]
07. Len Faki & Johannes Heil - Happy 808 [Figure]
08. Maison Sky - Switch [Rinse]
09. Maxime Dangles - Oktapopulus [FLASH Recordings]
10. Shifted - Cold Light [Sektor B] [Avian]