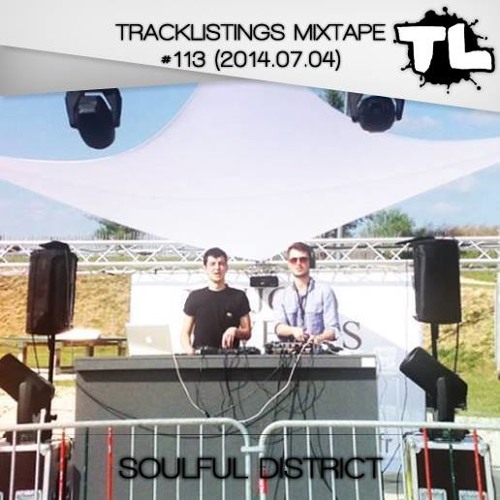 Soulful District, it's two young djs coming from Strasbourg, France, sharing one same passion, House/Techno music. Playing at various events in the east of France, sharing stage with names as GERD, Till Von Sein etc...
Always trying to deliver the best tracks selection possible, not hesitating to mix up tunes from the early 90's with the latest nowadays releases...
Follow Soulful Disctrict :
Facebook : www.facebook.com/soulful.district
SoundCloud : https://soundcloud.com/soulful-district
For the full Tracklist : try to guess it or wait until 500 plays!
01. ID
02. ID
03. ID
04. ID
05. ID
06. ID
07. ID
08. ID
09. ID
10. ID
11. ID
12. ID
_________________

TRACKLISTINGS SOUNDCLOUD ♪ ılıll|̲̅̅●̲̅̅|̲̅̅=̲̅̅|̲̅̅●̲̅̅|llıl : http://soundcloud.com/tracklistings2-0