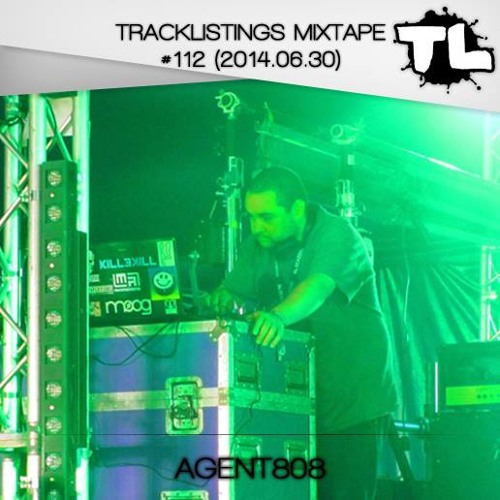 Resident DJ for Thumpin' Thursday - www.thumpinthursday.com
Also plays at various events, such as Room 237 events - www.rm237.co.uk and Beacons Festival - greetingsfrombeacons.com, in Leeds, UK
Previously played at Techno / Electro night, Future / Past, in Leeds. As well as playing / organising other events and parties over the years.
Produced some tracks in early 2K,
Still enjoys producing, however, first and foremost a DJ.
Links:
Mixes / Music:
@agent808
hearthis.at/agent808
www.mixcloud.com/agent808
bit.do/the-electro-compendium
www.residentadvisor.net/dj/bendewrance
Social:
agent808.tumblr.com
www.facebook.com/agent808
www.facebook.com/bendewrance
twitter.com/agent808
For the full Tracklist : try to guess it or wait until 500 plays!
_________________

TRACKLISTINGS SOUNDCLOUD ♪ ılıll|̲̅̅●̲̅̅|̲̅̅=̲̅̅|̲̅̅●̲̅̅|llıl : http://soundcloud.com/tracklistings2-0