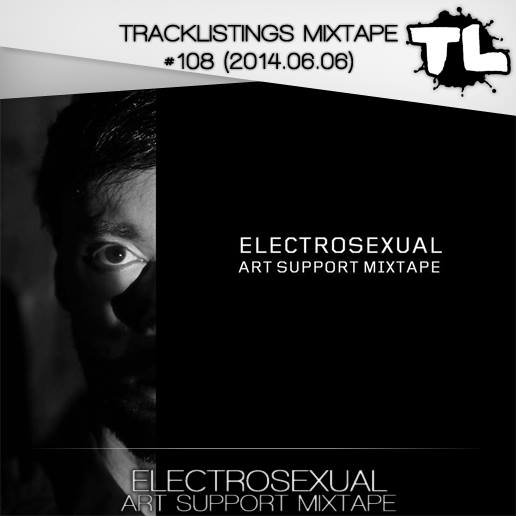 New album: Art Support Machine out June 5th on Rock Machine Records
Digital & Vinyl Picture Disc: electrosexual.bandcamp.com/releases
★ Synth Tamer, Analog Fetishist & Arpeggio Afficionado, The Amylnitrate-Disko producer Electrosexual merges primitive analogic electronic music with original avant-hard sophisticated programming. OK!
Introduced as one of the "coolest musicians in Berlin" by the Ex-Berliner magazine, Electrosexual is a passionate and singular artist who mixes styles, identities and genres.
‭He releases his first 12 vinyl with vocals by Peaches and several EP's on his own record Label. Electrosexual performs in Europe: from Amsterdam's Paradiso to Paris' La Machine from Prague's Chapeau Rouge to Berlin's Berghain.
He remixed‭ ‬Ssion,‭ ‬Dead Sexy Inc,‭ ‬Noblesse Oblige.‭ ‬His latest trilogy EP,‭ ‬Demolition,‭ ‬Discolition et‭ ‬Devolution,‭ ‬are reviewed by the French electronic magazine‭ ‬Tsugi as‭ «‬retro futuristic bombs‭»‬.
‭
With his new single Tempelhof (out 07-03-14 on Rock Machine Records) he explores an hypnotic and aerial «SynthTechno» where Moroder meets Blade Runner.
Tempelhof, is the name of the former abandoned Berlin commercial airport, which, recently opened to the public represents a positive & Symbolic reappropriation of an old iconic building highly marked by History.
The remix by David Carretta transports the original version to an even more brutal sci-fi soundtrack. It's a futuristic hommage to David Cronenberg tainted with analog science fiction. It will also be available on the French Magazine Tsugi Compilation in March.
Already supported & Charted by Laurent Garnier, The Hacker, Acid Washed, Alexander Robotnick, Slam, Hard Ton, Panteros666, Christopher Kah, Equitant, Yasmin Gate Plastique De Rêve... , Tempelhof announces Electrosexual's debut album Art Support Machine to be released in April. 13 songs themed after machines, androids and music beeing the interface for their identity. 2 songs will feature the vocal participations from Hard Ton (Gigolo) & Hanin Elias (formerly of Atari Teenage Riot)
Follow Electrosexual :
http://www.electrosexual-official.com
https://www.facebook.com/Electrosexua
https://twitter.com/electrosexualTw
https://soundcloud.com/electrosexual
https://myspace.com/electrosexual
https://itunes.apple.com/fr/album/art-support-machine/id880713559?ign-mpt=uo%3D4
http://electrosexual.bandcamp.com/releases
http://www.lastfm.fr/music/Electrosexual
https://www.youtube.com/watch?v=0qbZxu-3EB4&list=PL36066D8CE49E533A
http://www.discogs.com/artist/209015-Electrosexual
http://www.deezer.com/artist/180177
http://www.purevolume.com/Electrosexual
Tracklist :
01. Hannes Rasmus - Eine Leichte Brise Weht Über Das Sonnendeck [Traum]
02. NT89 - Positive (Mikron Remix) [Free Download : https://soundcloud.com/mikronmusic/nt89-positive-mikron-remix]
03. Maetrik - Sex With Bass (Instrumental Mix) [Mothership]
04. Traumer - Slow Run (Oniris Remix) [Ventura Records]
05. Taras van de Voorde - Chasing Winter (Jerome Sydenham's Vortex Dub) [Suara]
06. Millimetric - Y175 Y176 [Space Factory]
07. Electrosexual feat. Hanin Elias - Automatic People (Millimetric Remix) [out July 2014]
08. DeFeKT - Delusional [Electronic Explorations]
09. AWeX - It's Our Future [Plastic City]
10. Armando - Pleasuredome [Trax Records]
11. Laurent Garnier - Flashback (Laboratoire Mix) [F Communications]
12. Foamo - Without You [Rinse FM Records]
13. The Hacker - Parallel Universe [Zone]
14. Transform - Transformation (Tobi Neumann & Matthew Styles Analog Memory Remix [It.sounds]
15. Billie Ray Martin - After All (Mijk van Dijk Remix) [Disco Activisto Records]
16. A. Voiron - Station Cibie [Cracki Records]