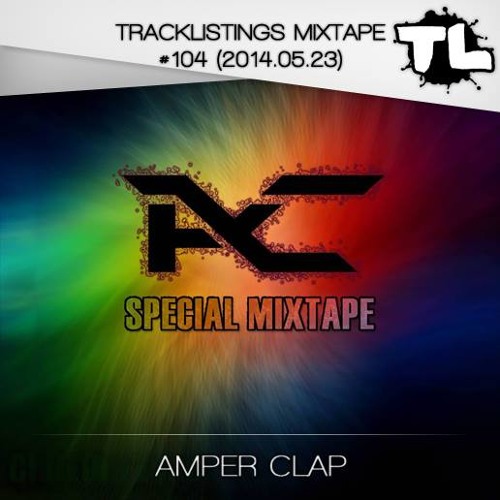 Spanish DJ and producer. Electronic music lover since forever, in 1999 he started DJ, strongly driven by the scene breaks the moment. In 2005 he entered the world of essences combining trance production with breaks. Currently, not forgetting its inception and underground sound, their productions beyond, working with great dedication to projects Breaks, Techno, Electro with surround sounds, melodic, progressive and abstract that can reach wrap. With influences as Mr. Oizo, Dark Globe, Simply Jeff, Überzone, Mike Oldfield, Jean Michel Jarre, Kraftwerk.
Follow Amper Clap :
SoundCloud : https://soundcloud.com/amper-clap
Website : http://amperclap.blogspot.com.es/
Facebook : http://www.facebook.com/pages/Amper-Clap-page/322959947763196
Twitter : https://twitter.com/AmperClap
YouTube : https://www.youtube.com/channel/UC244m9y_WzqFOoz3ccHXl4g
Sudden Shock : https://soundcloud.com/sudden-shock
BandCamp : https://amperclap.bandcamp.com/
Beatport : http://www.beatport.com/artist/amper-clap/288114
Discogs : http://www.discogs.com/artist/Amper+Clap
Mixcloud : http://www.mixcloud.com/amper-clap
Amper Clap (live) : https://soundcloud.com/amperclaplive
For the full Tracklist : try to guess it or wait until 500 plays!
01. Simulant - The purpose of simulation (original mix)
02. Animated - Skelectro (original mix)
03. GF - Electronic switch (original mix)
04. Mat 101 - Skiff ++ (original mix)
05. Terrace - Into deep space (Edge Ov Motion rmx)
06. ZZino & Accelerator - Electroplasm (original mix)
07. Integer - Shuriken (original mix)
08. Mike Dred - Down on marne avenue (original mix)
09. Scan X - Xenomorph (original mix)
10. Slick 'n Flash - Acromatic (original mix)
11. Space DJ's - Celestial funk (original mix)
12. Acid Jesus - Hibernation drive (original mix)
13. O-Men - Kling-Klang (original mix)