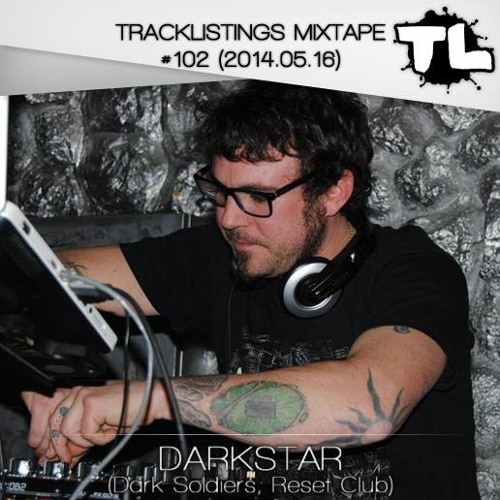 Born in Dublin and raised in Saragosse (Spain), Darkstar begins its career in
2002 influenced by artists such as The Hacker, Anthony Rother or Nitzer Ebb.
He has visited clubs throughout Spain dropping blunt sets and the finest mixes
in old school elektro, industrial and techno-elektro.
After participating in different international podcasts and radio streamings,
Darkstar brings together the duskiest sounds of the city in "Dark Soldiers";
collaborating with Gendemik Digital Productions (UK) in their monthly residency
at Reset Club (Saragosse)
Follow DarkStar :
Facebook:
www.facebook.com/shane.darkstar
|
www.facebook.com/pages/Shane-Dark…/540421299343840
SoundCloud: @shane-darkstar
For booking requests :
darksoldiers.darkstar@gmail.com
For the full Tracklist : try to guess it or wait until 500 plays!
01. ID
02. ID
03. ID
04. Sei A - Body of Eyes (Gesaffelstein Violation Remix) [Turbo Recordings]
05. Front De Cadeaux - Le Pédé BPM (Fabrizio Mammarella Remix) [Roccodisco]
06. ID
07. ID
08. ID
09. ID
10. ID
11. Maelstrom - The Line [Zone]
12. Djedjotronic - Kaikō [Boysnoize Records]
13. ID
14. ID
15. ID
16. Radioactive Man - Addict [Killekill]
17. The Hacker - White Funk [Correspondant]
18. ID