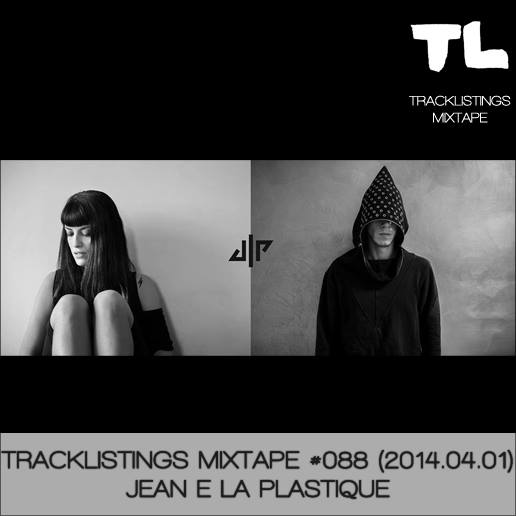 Jean e La Plastique are a duo of producers and djs based in Rimini and Amsterdam. Their punk soul gave them a strongly personal taste in interpreting electronic music, djing and life. Founders and residents djs of the italian huge party Busy Bitch, JLP are more then what it seems. The dancefloor love them and they love the dancefloor. Their set is a magical ritual with movement and music and their latest productions signed the beginning of a new era, as they called it. Moving to a techno style with heavy bass, syncopated percussions, UK touch, warbled bass and trippy sounds. They pretty much matured and developed a sophisticated mix of techno and electro with influences from dark and trippy techno to oizo-esque electro, garage to even housier side notes.
They released several eps and remixes on labels as Sex Cult, Crux, Mahtrasher, Trashz Records and Kannibalen Records. The last releases are supported by all the biggest name on the scene as: Crookers, Mstrkrft, Savage Skulls, autoKratz, Annie Nightingale (BBC Radio 1), Steve Aoki, BS1, Kry Wolf, Blatta & Inesha, Marco Carola, Larry Tee, Tittsworth, Far Too Loud, Autodidakt, Hoshina Anniversary, Aquasky, Raving George, Soma FM, Klangfarbe Antifeind, Elektropusher, Tom EQ, Si Begg, Modek, The Oddword, Aerotronic, Les Tronchiennes, TRVE, Sirkus Sirkuz and many more.
Jean e La Plastique - New Era [Mähtrasher] (Release date: 25th March 2014) :
Jean e La Plastique - Daedalus/Labyrinth [CRUX Records] (Release date: 10th March 2014) :
Follow Jean e La Plastique :
Website : http://www.jeanelaplastique.com
Facebook : https://www.facebook.com/jeanelaplastique
Soundcloud : JEAN E LA PLASTIQUE
Twitter : https://twitter.com/jeanelaplastiq
Beatport : http://www.beatport.com/artist/jean-e-la-plastique/168030
YouTube : https://www.youtube.com/user/jeanelaplastiq
For the full Tracklist : try to guess it or wait until 1000 plays!
01. ID
02. ID
03. ID
04. Gingy & Bordello - All Day [Turbo Recordings]
05. ID
06. ID
07. ID
08. ID
09. ID
10. Wordlife - Club Strobe (Harvard Bass Remix) [Motorik!]
11. ID
12. ID
13. ID
14. ID
15. Jean e La Plastique - Shaman [Mähtrasher]
16. ID
17. ID
18. ID
19. Blatta & Inesha - Low Will Tear Us Apart [Blood Music]
20. ID
21. ID
22. Caribou - Sun (Midland Re Edit) [Free Download]