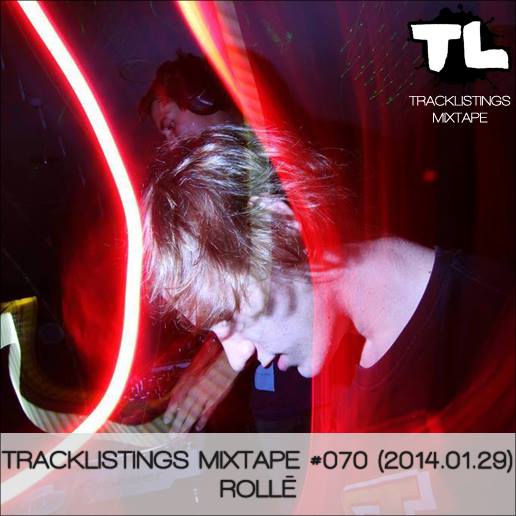 RollĒ is a young Vibe Selector from the desert that is Australia, With a passion for playing cutting edge Techno combined with Furious Mixing. He is Influenced heavily by the Australian Juggernaut "MOTORIK" & the uk underground.Although he's fresh to the scene he has had the privellage to play with some great artist like Jack Beats, What So Not, His Majesty Andre & many more. 2014 is shaping up to be a big year for RollĒ.
Follow RollĒ :
Soundcloud : https://soundcloud.com/rowley-1
Facebook : https://www.facebook.com/pages/Roll%C4%92/503826729737816
For the full Tracklist : try to guess it or wait until 500 plays!
01. ID
02. ID
03. ID
04. ID
05. ID
06. ID
07. ID
08. ID
09. ID
10. ID
11. ID
12. ID
13. ID
14. ID
15. ID
16. ID
_________________

TRACKLISTINGS SOUNDCLOUD ♪ ılıll|̲̅̅●̲̅̅|̲̅̅=̲̅̅|̲̅̅●̲̅̅|llıl : http://soundcloud.com/tracklistings2-0