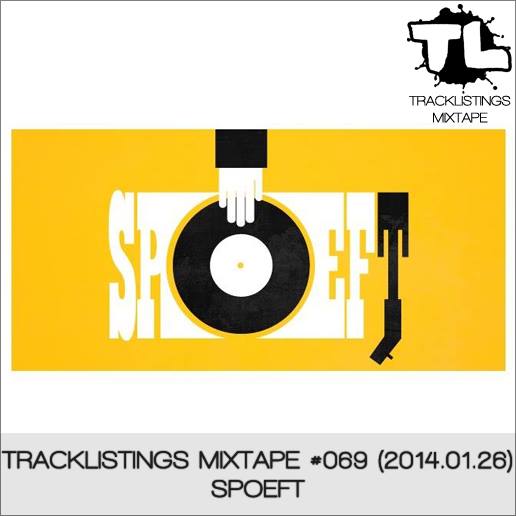 What on earth is a SPOEFT? This bizarre creature has only been discovered a good 3 years ago, in the regions of Antwerp, Belgium. It is a mainly nocturnal animal, attracted by loud music. Its diet consists of a mix between electro- and technobeats, which certain scientists like to call "future techno". Paying huge attention to detail, it focuses on long and natural transitions in order to attract females.
SPOEFT has not gone unnoticed. His mixtapes have won him some major DJ contests, spreading his name to every corner of the country. Belgium's famous digital magazine (Fuzz Magazine) chose one of them as mixtape of the month of May 2013. He has played at some of the country's biggest clubs, and opened the main Stage of Ockxfest and Replay Festival. With his own productions taking shape, he is bound to continue growing. He is one of the core members of Mixtape Collaborations, where he spends a lot of his spare time helping out other DJ's. His goal? Taking the crowd with him on his musical journeys, telling them stories through music. Come along and discover his sounds!
Follow SPOEFT :
Soundcloud : https://soundcloud.com/dj-spoeft
Facebook : https://www.facebook.com/SP0EFT
Bookings: tielemans.koen@gmail.com
For the full Tracklist : try to guess it or wait until 500 plays!
00. Intro
01. Saur - Climb The Ladder (Ostblockschlampen Remix) [My Techno Weighs A Ton Records]
02. Sinden & Astronomar - Mode Flip (Original Mix) [BNR Trax]
03. ID
04. ID
05. Pilo - Street Related (Original Mix) [Boysnoize Records]
06. ID
07. Tiga vs. Audion - Let's Go Dancing (Vakkuum Remix) [Free Download]
08. ID
09. ID
10. ID - ID (Modek Remix)
11. ID - ID (Les Tronchiennes Remix)
12. ID
13. ID
14. ID
15. ID
16. Turbo Turbo & S-File - Refusion (Original Mix) [GND Records]
17. ID - ID (Les Tronchiennes Remix)
18. Alesia - Andrea (Original Mix) [OWSLA]
19. ID
20. ID
21. ID
22. ID
23. Milano - I11uminated (Original Mix) [Twin Turbo]
24. ID