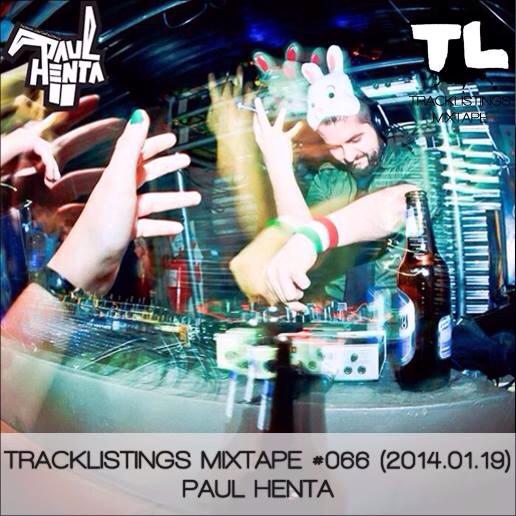 Since mid-2000 Paul Henta begins to take the first steps in the world of Dijing , but not until 2008 when he took the name Paul Henta that integrates the night circuit
It is from March 2009 when he manages to crystallize their interests in the co -production of electronic festivals L*.O.*.V*.E. His career , as found by the circuit under bars, clubs and private parties platenses , as well as incursions into private parties and cycles of the electronic scene of federal capital.
Already consolidated its presence in the scene in the following years , as part and Director of the artist collective La Vecindad Del Electro, his presentations grow exponentially , leading him to participate in the most resonant holiday of the Autonomous City of Buenos Aires as are Hype at Kika and Bonkers , in Viper , also inaugurated the cycle of feasts Beat Banger (later Holy Shit ) in Comodoro Rivadavia, and while participating in festivals and events in the city of La Plata, and his residence in party L*.O.*.V*.E.
On his performances share a cabin with LSDA , Audioperú , Diego Ro -k , Villa Diamante, Berger Muzik , The Falcons , Franky4Fingers , Keem , Luis Zerillo , Hey Mixx, Patokai , Chico None , Von Kleymont , Camanchaca , among many other
Since then it has not stopped for a second, ranking as one of the leaders of the local scene , and of course, he has continued to make dance into account presentation convened , with his unique style that blends electro, techno and energy that characterizes when coming up to the booth and mask feature rabbit standing .
Follow Paul Henta:
Website : http://www.vecindaddelelectro.com/?p=899
Facebook : https://www.facebook.com/IamPaulHenta
Twitter : https://twitter.com/PaulHenta
Last.fm : http://www.lastfm.es/user/ThePatos
Tumblr : http://paulhenta.tumblr.com
La Vecindad Del Electro : http://www.vecindaddelelectro.com
Vimeo : http://vimeo.com/user2968308/videos
Tracklist :
01. Jimmy Edgar - Shout [Ultramajic]
02. Gingy & Bordello - Body Acid (KiNK's on Acid Rremix) [Twin Turbo]
03. Mr. Oizo feat. Marilyn Manson - Solid [Ed Banger Records]
04. SCNTST - Percee Scan [Boysnoize Records]
05. Roby Howler - Absolute (Les Tronchiennes Remix) [Mähtrasher Records]
06. Famou - You [Bronson Records]
07. Just Regular Guys - Strange Brains (Original Mix) [Secure Recordings]
08. Etienne de Crécy - We, Computers (Yolanda Be Cool & Wax Motif Remix) [Pixadelic]
09. Tom Rowlands - Nothing But Pleasure [Phantasy Sound]
10. Modeselektor & Sound Pellegrino Thermal Team - Negativity [Monkeytown Records]
11. Rotze & Destrox - Bad Chicks [Mähtrasher Records]
12. Turbogaz - Tu 2 (Nanophonyk Remix) [Gold Nite Records]
13. Blatta & Inesha - Like Nobody Else [Bad Life]
14. Fukkk Offf - Suck This [Bitclap!]
15. Epik - Starguitar (Fukkk Offf Edit) [Bitclap!]