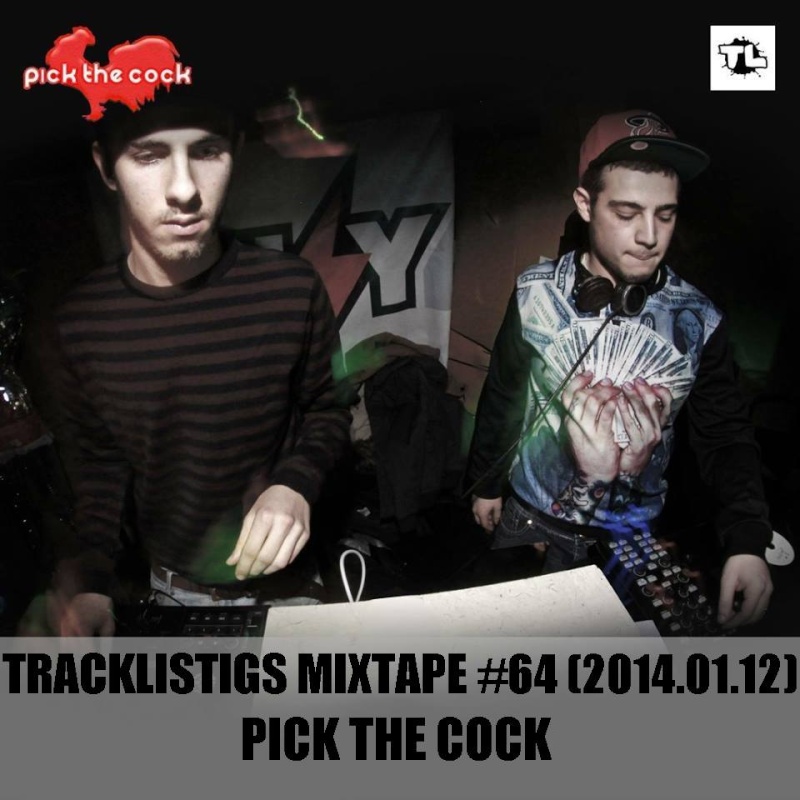 Antonio Gallini & Giovanni Picardi are two italian guys, friends, dj's and producers who divide their culture by playing music in their town in Italy. Pick the cock comes when they decide to join at the beginning of 2013 in order to play in the local city and start an adventure for play and work hard. Now are resident to Busy Bitch, a great party that host the best dj of the Electro and Techno scene.
Follow PTK :
Soundcloud : PICK THE COCK
Facebook : www.facebook.com/PickTheCock
For the full Tracklist : try to guess it or wait until 500 plays!
01. Malente & Breakfastklub - Danger Zone (The Sneekers Remix) [No Brainer Records]
02. ID
03. Molecule - Ultra Bleu [Mille Feuilles]
04. ID
05. ID
06. ID
07. Sinden & Astronomar - Mode Flip [BNR TRAX]
08. Jackin With the Drums - Cycle (Original Mix) [Bronson Records]
09. ID
10. ID
11. ID
12. ID
13. Madame - Walk Black [Blood Music]
14. ID
15. ID
16. Madame - Realness [GND Records]
17. Fat And Ugly, Bobble - Miura [Gold Nite Records]
18. ID
19. ID
20. ID
21. ID
22. ID
23. ID
24. Botnek - ID
25. ID
26. ID
27. ID
28. ID
29. ID
30. Dog Blood - Next Order [Boysnoize Records]
31. ID
32. Azealia Banks feat. Pharrell - ATM JAM (The Oddword Remix)
33. ID
34. ID
35. ID
36. ID
37. ID
38. ID
39. ID
_________________

TRACKLISTINGS SOUNDCLOUD ♪ ılıll|̲̅̅●̲̅̅|̲̅̅=̲̅̅|̲̅̅●̲̅̅|llıl : http://soundcloud.com/tracklistings2-0