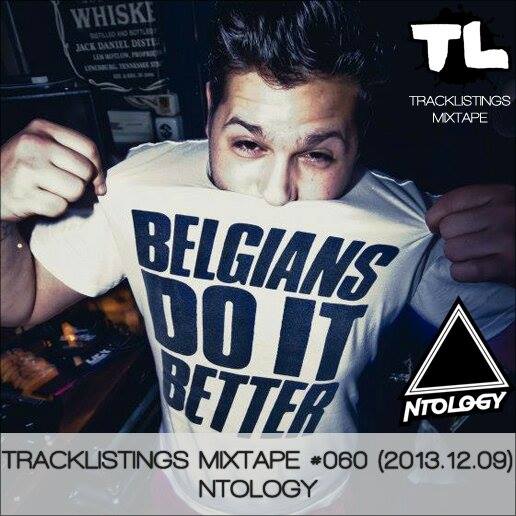 Belgian based DJ/Producer Kenny Van den Eynde started a Project called Ntology in 2010. It didn't take long before he released his first EP on a New York City based label called Rot10 Musik where he got supported by Style Of Eye And his EP got played on Kissy Sell Out BBC Radio 1 and Belgian Radio Studio Brussels. He then entered a remix contest hosted by Lektroluv Records for the new EP of Sound Of Stereo - Diamond, Ntology ended 3rd place on this remix contest and went on to release his second EP on Bronson Records and got supported by Names like: Mustard Pimp, Brodinski, Party Harders, Fake Blood, Modek.. He released his 3rd EP a few weeks ago on Bronson Records.
Follow Ntology :
Soundcloud : https://soundcloud.com/ntology
Facebook : https://www.facebook.com/DJNtology
Tracklist :
01. Qubik - Restless (Thing '420' remix)
02. Djedjotronic - Abyssal Zone
03. Jackin' With The Drums - Cycle
04. TWR72 - Rik
05. TWR72 - Future Tool
06. Attaque - Nightmares (JoeFarr Remix)
07. Henzel & Disco Nova - Lucky Ones
08. Ntology - 7 A.M.
09. Modek - Clown In The Kitchen
10. Madame - The Way It Feel
11. Attaque - Blinded By The Moonlight (Just Regular Guys Remix)
12. Kavinsky - ProtoVision (Mumbai Science Remix)
13. Baskerville - Baltack
14. Public Energy - Three O' Three (Sound Of Stereo Future Rave Edit)
15. Jon Convex - TX
16. Vincent Leijen - Rosette (Henzel & Disco Nova Edit)
17. Jaguar - What So Not