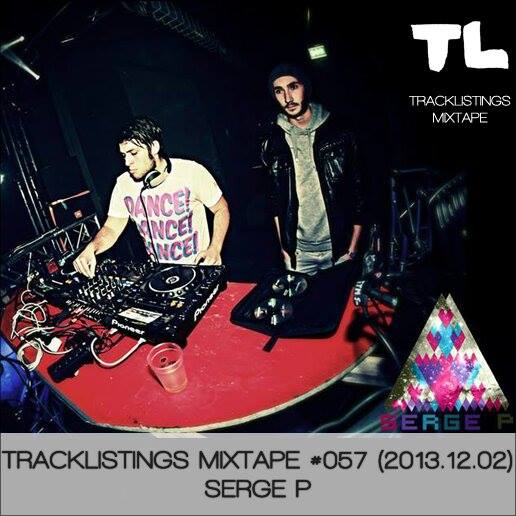 SERGE P aka Serge Przybyl was born in August 1991 and
has discovered his passion to the true electronic music in 2008.
After relocation to Düsseldorf he became a resident in one of the most famous german clubs for electronic music, "BOOTSHAUS", in 2011.
With a lot of new music influence by meeting and playing with the World DJ Elite in the electronic genre he demonstrated a natural ability for creating incredible DJ-Sets and his skill as an allrounder.
What makes Serge`s sets special is his capacity for diversity, blending together a plethora of different styles and genres into main-room sounds.
Serge started producing in 2011 and had much effort with Techno after educating himself in using the DAW: Fruity Loops.
He has released remixes on labels all over europe and his first Single in march 2013 after signing to Police Records from France, founded by Vitalic.
With his releases, remixes he earned worldwide support from artists like:
Zombie Nation,Shinichi Osawa,Bart B More, Thomas Von Party,Tommie Sunshine, Vitalic, Crookers, Clouds, The Sneekers, Rob de Large, Autodidakt, BS1, BOT, FatnUgly, Wazabi, JustRegularGuys, Electric Rescue, AutoKratz, Hoshina Anniversary, Costello, Vaakuum, Aerotronic, Don Rimini, S-File…
Follow Serge P :
Website : http://przybyl.weebly.com
Soundcloud : https://soundcloud.com/serge_prz
Facebook : https://www.facebook.com/SERGEP.official
Twitter : https://twitter.com/Serge_Prz
Booking: Serge.Przybyl@gmx.net
Police Records : http://policerecords.fr
Tracklist :
01. Turbo Turbo - Breakdown Analysis (Original Mix) [GND Records]
02. Trve, Turbogaz - Tori [Gold Nite Records]
03. Just Regular Guys - Messing (Original Mix) [Secure Recordings]
04. Ntology - Kiss & Ride [Bronson Records]
05. Valy Mo - A Love Anthem (Medicis & Vanshift Remix) [Boxon Records]
06. Madame - No Funk (Original Mix) [GND Records]
07. Blatta & Inesha - 5 O Clock In The Morning [Bad Life]
08. Trve - Krook [Black Nite]
09. Les Tronchiennes - Squeeze (Original Mix) [Mähtrasher Records]
10. Jackin With The Drums - Concrete (Original Mix) [Bronson Records]
11. Donovans - Rise & Fall [Twin Turbo]
12. Needs - Nas [Police Records]
13. Redux - Slave to the Rhythm [Bronson Records]
14. Just Regular Guys - Strange Brains (Original Mix) [Secure Recordings]
15. Etnik - Vault [OWSLA]
16. Ntology - Warning (Serge P Remix)